A Quick Guide for Effective SEO Affiliate Marketing Results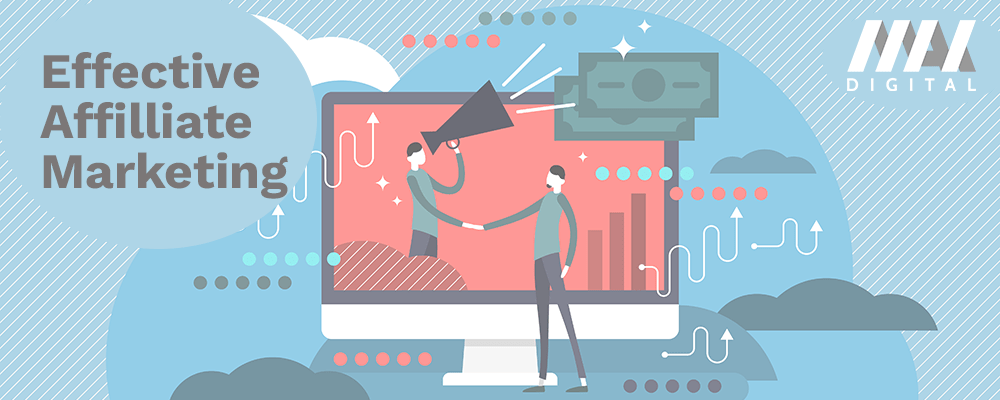 Affiliate marketers have established a bold reputation for themselves in the last decade such that during popular discussions about lucrative skills, affiliating marketing often make it to the list. Affiliate marketing can help you increase sales, but when you bring search engine optimization (SEO) into the mix, you will access even more opportunities. What makes SEO affiliate marketing worthy of your consideration is that anyone or any type and size of business can use it to increase traffic, reach, and sales. Despite its benefits, businesses tend to shy away from SEO affiliate marketing because they struggle to master it.
If you are also holding back on using SEO affiliate marketing to drive traffic to your website because you find it difficult, you have nothing to worry about anymore. So we decided to break down SEO affiliate marketing into a quick and easy guide you can follow to generate impressive results.
What is SEO Affiliate Marketing?
Before you understand SEO affiliate marketing, first, you need to understand the traditional affiliate marketing concept. It's no news that affiliate marketing ads focus on the perspective of affiliate marketers, how they can use it as a passive income, neglecting how businesses can use it to generate more sales. So, except if you're interested in affiliate marketing, you may not know what it entails.
Businesses can do affiliate marketing in different ways. You can source for affiliates by themselves and create a contract with them to promote their products/services. Another way is by signing up for affiliate programs to promote their products/services and affiliates on the same program. Affiliate marketers, including those not on any affiliate programs, are independent people who run a blog, have a YouTube channel or have influence in a niche market on social media. Affiliates create and publish content around the products/services of the brands they choose on their online platform. In return, brands will pay them according to the payment structure they both agreed to.
With search engine optimization (SEO) in the mix, affiliate marketing can generate a better and faster return on investment (ROI). Here is a quick and easy guide to using SEO affiliate marketing to grow your business.
Choose an Affiliate Marketing Niche
While you can source for affiliates by yourself, this will require you to spend time doing something you can outsource, so we recommend signing up for an affiliate marketing program. There are different types of affiliate programs based on their niche and payment structure. An affiliate payment structure may entail paying affiliates based on engagements, and another may entail paying affiliates based on sales. And most affiliate programs and software tools are niche-focused, so you have to learn about different affiliate programs and tools before choosing.
Use Relevant Keywords
With traditional affiliate marketing, businesses often leave it to the affiliates to create content using their discretion but doing that may slow down your results. Hence, why SEO comes into the mix, conduct keyword research to identify the keywords that can drive traffic to your website. Submit the keywords to the affiliate marketing programs and tools stating that affiliates should create content with them.
Remember, keyword stuffing no longer works, and it may attract flagging on search engines, so avoid affiliates who still do this, and don't make your affiliate marketers stuff keywords. Additionally, avoid baiting your target audience without providing them with the content you promised them that got them to click.
Monitor Your SEO Affiliate Marketing
Whether you are directly engaging an affiliate marketer to promote your products/services or using an affiliate program, you need to monitor your performance. Use affiliate marketing tools or marketing analytics tools to monitor your progress. Monitoring will let you see whether your keywords are generating the results you want, and you will be able to tell what type of content brings more ROI. You can use that data to update your strategy as you go on.
Pay Attention to Content
There are two ways to create content for your SEO affiliate marketing campaigns; one, you can create content yourself, and two, you can leave it to the affiliates. Or you can do both depending on each affiliate's content creation skills. You can also choose to create your content by yourself if you consider it timely and relevant. But generally, when you start working with a new affiliate marketer, ensure that they understand your brand voice and can create content that speaks well of your brand.
Try Different Channels
For example, if you focus on Instagram for your SEO affiliate marketing campaign but your target audience is more responsive on YouTube, you may not achieve your desired result. Additionally, SEO affiliate marketing is like any other type of digital marketing, which means that sometimes you have to try multiple channels before achieving your desired result.
What channels should you try? When you sign up for an affiliate program, the program will highlight the channels its affiliates use, so you can decide if they are enough to reach your target audience. Some of the channels to use for your affiliate marketing campaigns include YouTube, Instagram, Facebook, TikTok, Reddit, and the blog website of the affiliates. Remember to use relevant keywords on all channels.
Social Media Influencers Can Moonlight As Affiliate Marketers
In our definition of who affiliate marketers are, we mentioned that affiliates can also be people who have influence in a niche market on social media. People who have influence power in a niche market are called social media influencers, and you can include them in your SEO affiliate marketing strategy. Start by researching micro and macro influencers, focusing on their engagement rates over follower counts. Another factor to consider is their professionalism. Lastly, be mindful of their niche because it has to connect with your target audience. When you find a social media influencer who ticks all the checklist, reach out to them to discuss your proposal.
Over To You
When running an SEO affiliate marketing campaign, ensure to optimize your website for all types of users; mobile and desktop, high-end devices and old devices. You want to take advantage of the traffic, so make sure that visitors don't get frustrated and leave, which means that your website must also be fast, easy to navigate and user friendly.