BigCommerce Migration & Re-Design

RC Hobby Explosion is your one-stop shop for all things remote-controlled, from basic entry-level, toy-grade products to the most technologically advanced hobby grade trucks that simply blow your mind. For over 10 years they have been an industry leader, serving both individual R/C enthusiasts and businesses by providing high-quality in-stock radio control products at great prices.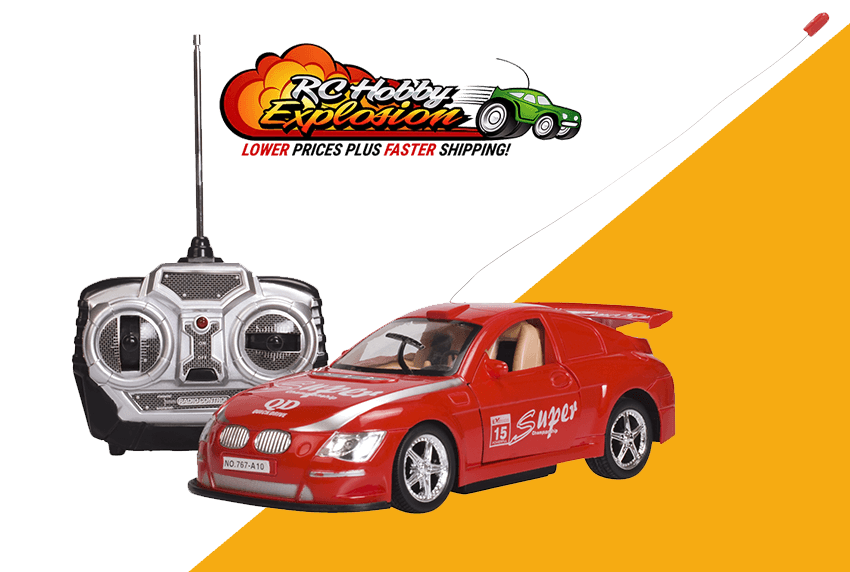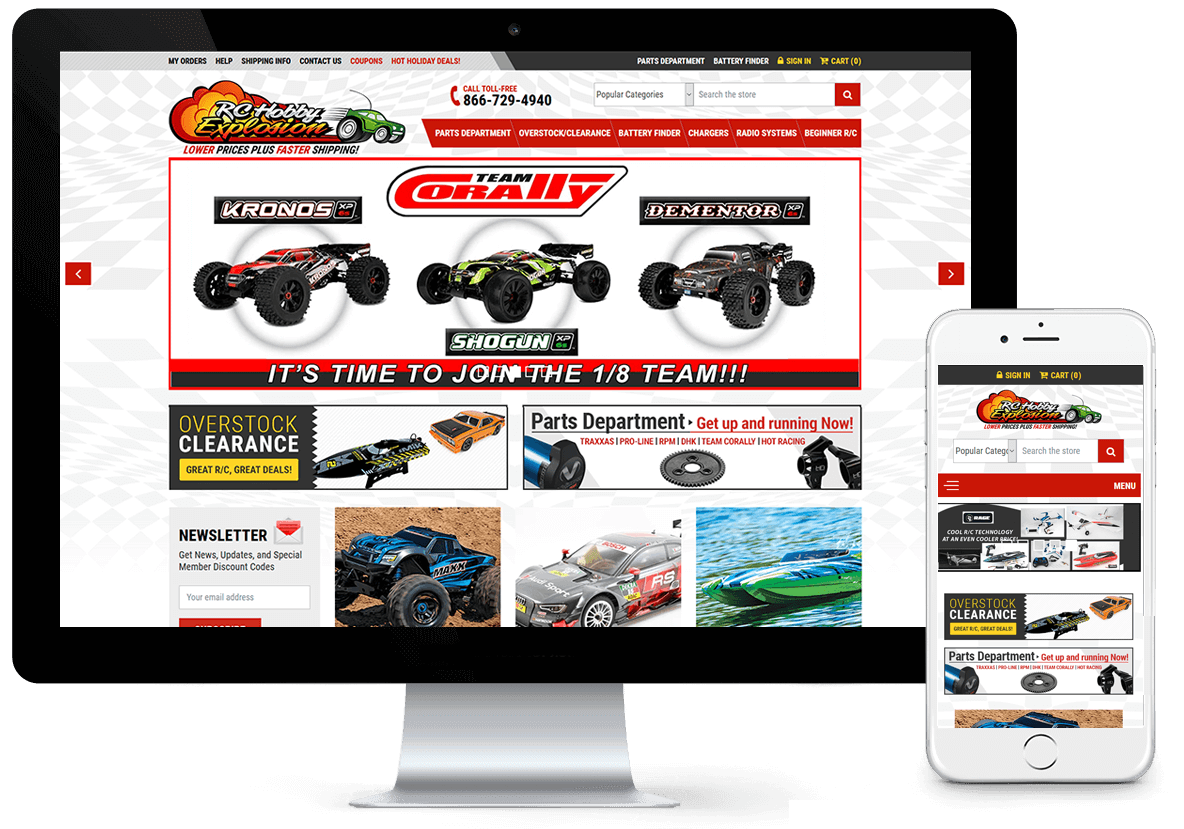 Project Details
TRC Hobby to MAKDigital with the need to migrate from an old clunky Volusion implementation to a new and more robust BigCommerce site. MAKDigital completly redesigned their site with mobile-first in mind. Their original homepage was heavy on text, visually less appealing, and did not translate well to mobile. They needed an updated design to bring them up to speed in an era where online shoppers are seeking a visually stimulating and more valuable shopping experience. The new site features updated imagery and new easy to navigate UX as well as mobile-first Responsive Design.
MAKDigital re-designed product page, enlarging the text of the content along with the "Add to Cart" button making it more visually appealing. We also installed and configured Search app for a better search experience and implemented it for mobile as well.
MAKDigital performed a full data migration from Volusion to BigCommerce. MAK also conducted a full SEO audit and developed the site using SEO best practices. All required 301 Redirects were set up for the site migration. Canonical URL's were optimized for the best performance with SERPS. All needed analytics were set up and configured according to the previous store settings.
Increase in Average Order Value: over 25%
Increase in mobile/tablet traffic: over 40%
Increase in Conversion Rate: over 25%
Increase in new users: over 20%
Start Your Project With Us
We'd love to hear from you