The Coronavirus Pandemic Reportedly Fast-tracked Switch To E-Commerce By 5 Years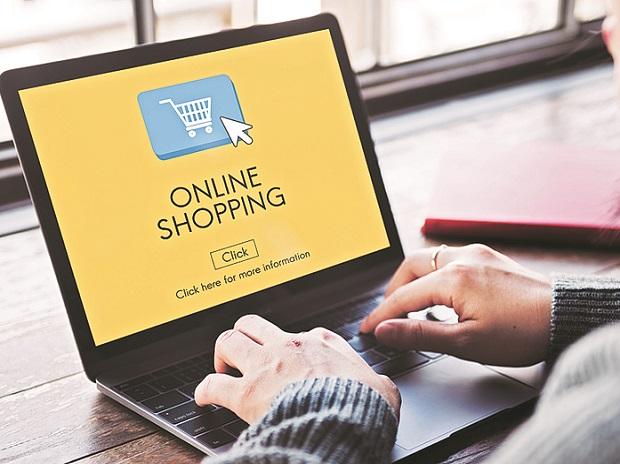 The Coronavirus Pandemic Reportedly Fast-tracked Switch To E-Commerce By 5 Years
Since the emergence of the coronavirus pandemic and its continuous presence in the absence of a vaccine, and the resulting changes it brought to the world, particularly in the commerce sector, a lot of shoppers have resumed online buying in leaps and bounds. New data from IBM's US Retail Index shows that COVID-19 has hastened the move from physical stores to online shopping by about five years. As a result, department stores are now detecting noteworthy regressions. From January to March of 2020, sales from these department stores and those from other "non-essential" vendors dropped by 25%. This figure dropped further to 75% from April to June of the same year. The report shows that it is expected for department stores to drop by over 60% in total this year. In the meantime, the eCommerce industry has experienced a growth of approximately 20% in this same year.
Effects Of Coronavirus On On-site Retail Stores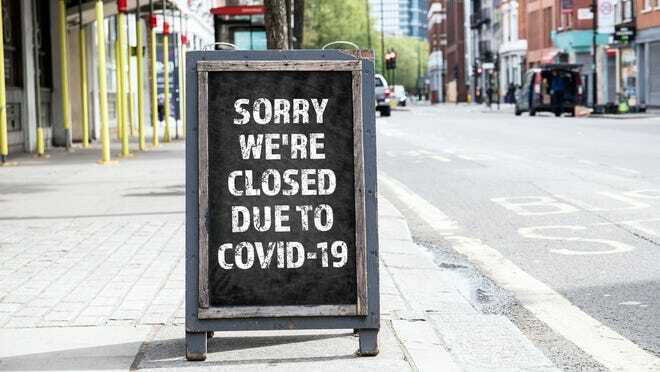 Physical stores that don't offer shipping or pickup options will bear the brunt of the drastic changes in consumer behavior. Many businesses are at risk of facing the effects of the retail apocalypse that came with the pandemic. While some may recover from bankruptcy with digitization, many others will close permanently in the coming years.
The pandemic also affected smaller stores that have formed a symbiotic relationship with larger department stores over the years. These large stores draw customers to malls and shopping complexes. Smaller stores leverage this traffic and set up shop around the big brands, relying on them for their customers. With department stores at risk of closing, the future of these smaller stores seems bleak. Even though some can get a rent discount when the larger stores close up because of clauses in their contracts, the possibility of survival is still slim. When there is no traffic to malls and shopping complexes, the empty buildings don't look welcoming to customers.
Another effect of the pandemic resulted in several businesses making the switch from selling products to offering services. Apart from liquor stores, grocery stores, and restaurants that will keep malls and shopping complexes running, most on-site stores will limit day-to-day operations. With remote living and shopping, a positive expectation is that the cost of living in major cities that seem to be driven by consumerism will drop drastically.
The study also uncovered that the COVID-19 pandemic helped to determine what types of goods shoppers deem as essential. For instance, clothing waned in importance as more shoppers began to work and school remotely, coupled with social distancing in government-mandated lockdowns. Nevertheless, other groups, together with groceries, liquor, and home upgrading supplies, rose by 12%, 16%, and 14% respectively.
How To Cope In The Current Retail Tides
A possible solution brick-and-mortar businesses can consider is going digital. A lot of in-store retail businesses have already gone online. Don't be discouraged with the thoughts of whether your customer base will follow you online. The majority of shoppers have grown accustomed to online shopping. Also, with the migration of retail stores to virtual stores, one might think it is pointless to still be running a physical business. However, for smaller businesses that cannot afford to restructure their operations to incorporate courier services and offer delivery options, you can offer alternatives such as click-and-collect and pickup options. Your customers will order online and pick up their orders at a physical location within their proximity. You can also provide in-store or curbside pickup options.
The report recommends department store vendors to more hinge on providing omnichannel fulfillment experiences for their customers to stay competitive in the new environment. More precisely, these department stores have to drive traffic to their stores by making use of options such as buy online and pickup in-store (BOPIS), and will also have to offer a stretched out array of ship-from-store services.
Major vendors like Target and Walmart have learned to use omnichannel fulfillment to their benefit. This month, the two vendors amassed substantial earnings because of their previous eCommerce investment. For Walmart, the coronavirus assisted in shooting eCommerce sales up by 97% in its last quarter. When Target's same-day fulfillment services rose by 273% in the same quarter, they automatically set a sales record. Both vendors have also capitalized online grocery, as Walmart now offers delivery and pickup services for grocery, the former through partners. Additionally, Target has now set out runs delivery and pickup services for grocery via Shipt.
Also, new Amazon records show that the retail brand has gained majorly from the digitization of the commerce industry with a 40% growth in sales and quarterly profit.
The boost that the coronavirus pandemic gave to the eCommerce industry has now set a standard for baseline growth. The US Census Bureau Q2 2020 report records that US retail eCommerce went up 31.8% (which converts to $211.5 billion) from January to March, and year-over-year to 44.5%
E-commerce also makes up 16.1% of the total sales for retail in Q2, a major growth from the 11.8% seen in January to March 2020.
IBM's report on this topic seeks to answer the question of how much of online spending is driven by the pandemic is temporary and also how it will affect futuristic predictions. An estimated answer is that the COVID-19 pandemic shot the eCommerce industry forward by about ten years. This swift push into digitization was already imminent but right now, we have teleported to a position we would most likely have been in without the pandemic.
A commensurate pattern has been observed in other sectors like streaming/cord-cutting, gaming and social media apps, and others.
Let's face it, after the pandemic, big brands that survive the adverse effects will grow bigger. The eCommerce industry will thrive and take on many revolutionary trends that will change how we buy and sell. The revolution will not only affect business but many other aspects of life. Nevertheless, we as an economy will ride the tide and emerge stronger.