Amazon's 20th Anniversary, Huge Deals for Prime Members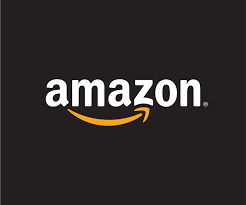 On July 16th, It will be Amazon's 20th Birthday. To celebrate, the day before on July 15th, Amazon will launch a special sale called Prime Day, for all of its Amazon Prime customers who will get deals on items that will come out as often as every 10 minutes and it is said it will be even greater than Black Friday Deals. This event will only be for Amazon Prime users, who annually pay to Amazon and receive benefits such as free 2 day shipping and access to free videos, books, music, and more. These deals will only be available in the US, the UK, Spain, Japan, Italy, Germany, France, Canada, and Austria.

Amazon is also doing a Photo Contest for their Prime users. Amazon's prime gives users the opportunity to save time and money. Amazon want it's users to show what #PrimeLiving means to them – whether that means putting your feet up, sharing time with loved ones, or curling up on the beach with your Kindle.. The winner of the contest will receive a $10,000 Amazon gift card! Entering is easy, as depicted above. Amazon Prime users should take advantage of this contest and any deals Amazon offers up for it's big vicennial celebration!