What is Local SEO?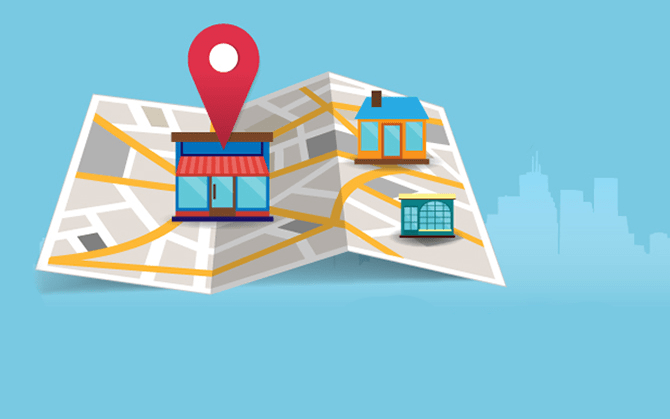 Every day, people go on the internet to search for products and services that they can get fast within their proximity. For example, Mr Alec needs to find an electrician to help him fix the electrical problems he is facing in his house as fast as possible. Instead of Mr Alec walking or driving around his street seeking for where electrical repair offices are located, all he needs to do is use his smartphone and type in "electrical engineer near me" on Google or any other search engine. He may not even need to add "near me" or precise location if his Google map is turned on. 
Due to the fact that some companies have their businesses registered on the internet in a way that their companies are on the first page of search engines, it becomes quite easy for Mr Alec to get a list of electricians in his neighbourhood, and pick his choice right there in the comfort of his home. All these he can do right there on his device, all thanks to the Local Search Engine Optimization. 
What Is Local Search Optimization?
Local SEO (Search Engine Optimization) is one of the best ways for companies, especially start-ups, to push their websites to the top of the Search Engine Result Page (SERP) of diverse search engines such as Yahoo, Google, and Bing. With the help of local SEO techniques, it is possible for businesses to not only pique the interest of more customers to their brands but to also retain it for a long period. The local SEO goes beyond attracting customers to shop for products or hire services randomly all over the internet, it is channeled to getting customers from the geographical location that the company is situated. Through this local SEO article, we would shed more light on what local SEO marketing is,  and the benefits of local SEO in improving a company's online visibility. 
What is Local SEO Marketing?
Local SEO marketing is a medium through which companies effectively market their local goods and services online, just at the same time as when the customers want the products and services. Local SEO marketing is the advertisement you do, in order to promote your brick and mortar business on the internet, in order to get on-site customers to patronize your business. 
Reasons Why Local SEO Can Help You Boost Your Ratings And Attract Customers.
The internet is the place for both customers and companies. 
It is no longer news that the internet is the place to seek and find information about anything and everything. Almost everyone is on the internet trying to meet their needs which many times is to buy or sell a product or service. The internet has become a universal market for both sellers and buyers because of some benefits transacting online offers such as comfort. This is why local SEO helps to connect everyone, both the 'sellers' of products/services and their clients. 
Local search marketing saves time and it aims at specificity. 
Local SEO helps to save customers the stress and time of finding what they are looking for. With local SEO, local customers can get specific companies offering specific services around their vicinity. Not to mention that local SEO gives room for both customers and clients to meet at a time that is convenient for both of them. 
The mobile market is growing by the day.
With the aid of local SEO service, local businesses will never go a day without connecting with customers. The internet has made it possible for more and more people to access search engines, and find the best companies and brands around. As long as their websites are attractive and convincing enough, local businesses with local SEO service will always have customers.
Local customers access information about brands on the internet.
Another reason local SEO service favors local businesses is that local and on-the-site customers get the information they need concerning a business right there on the internet. When a local business has made use of local SEO strategies to optimize its business, i.e. they have provided the accurate details needed such as NAP (name, address, and phone number), it is easy for customers to check up the details of the businesses online. 
How To Grow your business using Local SEO. – Create a website. 
– Create an About and Contact page on your website. 
– In the contact page, add the full name of your business, the address, email address, and phone number (if you have multiple addresses, email addresses and phone numbers, do well to insert all in your contact page). 
– Make sure that you attach your phone number to your website in such a way that it is clickable from the website potential buyers who are ready to make purchases often click on the number to dial straight up. 
– Ensure there is consistency in your details everywhere on the internet.
– Insert a Google Map on your website, to make your customers find you faster and without difficulties.
– Make your website easy to navigate and mobile friendly. 
– Post customers' reviews on your website.
– Create creative and quality contents. Irrespective of the fact the local SEO is about helping local customers locate you as a local business owner, it is important that you create engaging contents that will endear your customers more to your brand. 
– Don't forget to attach links to other sites that are linked to your websites. 
– Register your business on Google My Business (GMB). Google My Business is a strategic SEO tool by Google which will help in creating a unique business profile for you on Google, and this will help bring in more customers. 
Below is what a Google My Business profile looks like:
Optimizing your company's website involves that you take conscious steps and take advantage of the local search marketing trends on the internet to grow your business, get more customers, and increased revenue. There are several business websites on the internet, therefore your business will not grow simply because you have a website on the internet. It will grow because of the rankings of your web page on search engines. There is no better way for your business to get top rankings on search engines, other than through local SEO services.