Strength And Weakness Of The Major Digital Marketing Platforms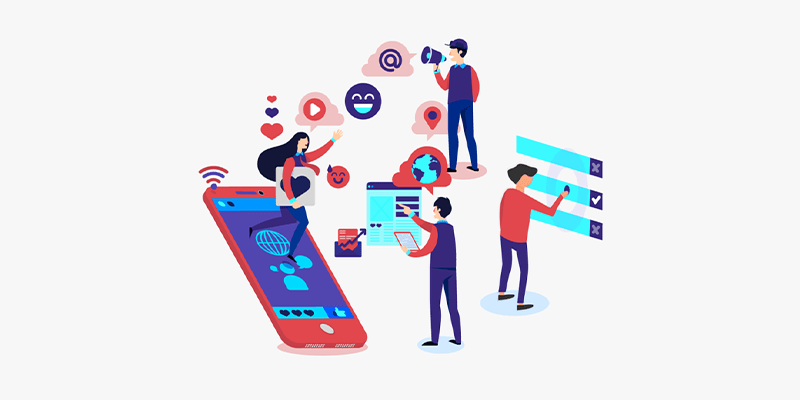 Strengths And Weaknesses Of The Major Digital Marketing Platforms: Google Ads, Facebook Ads, Organic SEO
Businesses face so many challenges, one of which is how to direct their digital marketing spending. Deciding on the platforms that will offer the most profits for your business is based on your target audience, budget, etc. However, each of the major digital marketing platforms has its limitations and strengths. Therefore your brand should consider those strengths and limitations/weaknesses for deciding how to allocate your digital marketing budget. Our goal putting together this article is to showcase the strengths and weaknesses of each digital marketing platform.
Major marketing platforms such as Facebook and Google Ads can improve your traffic to help you reach more audiences. Likewise, organic SEO can boost your conversions and profits in the long run. Having a strong digital marketing approach will help you optimize the strengths of each platform while avoiding the downsides of each platform.
The ultimate goal for every advertiser is to generate a large return-on-ad-spend (ROAS), so much that your digital marketing is highly profitable and scalable. The effective combination of these three digital marketing platforms will help your business to reach these goals.
The Strengths And Weaknesses Of The Three Major Digital Marketing Platforms:
Google Ads: Search Intent-based (But It Is Costly)
Google Ads takes your brand/products to users at the exact point of need when they are interested in the product. This is the best value offer based on search engine advertising which remains unmatched by other digital marketing platforms.
No wonder many small and medium-sized businesses are investing nearly $10,000 per month on Google Ads, all to enjoy search intent-based marketing. But what is in practice now is advertisers opting to pay for clicks with PPC instead of earning them organically through SEO. If we compare PPC with SEO, we can see that most advertisers pay for clicks instead of earning them organically through SEO.
Google Ads can also be a profitable marketing platform for generating maximum and quality clicks at a budget-friendly cost-per-acquisition (CPA). Advertisers need to optimize their Google Ads campaign approach as much as PPC lenders in order to generate conversions.
What Are The Primary Strengths Of Google Ads?
It is intent-based, so it reaches consumers just when they have an intent for something.
It ranks brands higher than competitors organically, even when it looks unrealistic.
You can use the Google ads platform to optimize ads and bidding.
On the other hand, Google advertising has generated more revenue over the years, and it has grown every year consistently over the past decade. This is simply because of the increasing demand for the Google ads model by advertisers that want more market shares and dominance in their sectors. However, businesses must know that if their Google ads movement is not optimized, it could become more costly.
We Can Summarize The Weaknesses Of The Google Ads Platform As:
Cost-per-click is expensive for every industry (plus of click scam).
Some big brands occasionally run campaigns to block out their competition.
Your website traffic is solely dependent on your advertising budget being active.
Many digital businesses rely too much on Google ads but don't optimize their Google ad settings and bidding. So, they often spend too much of their budget on their Google ads campaigns.
Businesses must always work with skilled PPC managers to ensure they are not paying more than they need to per click.  Keep in mind that Google wants to profit off your investment. Also, being over-reliant on only Google ads may spell great dangers for your business – this is simply a case of putting all your eggs in one basket. If most of your traffic comes from paid search rather than organic search, your traffic will fall if you stop paying for search ads.
However, with the optimization of Google ads campaigns, you can generate clicks, increase traffic, and harness buyer intent to boost your business's success.
But still, businesses need to combine other effective digital platforms with Google ads to reap their Google ads investment in the long run.
Facebook ads: reach the target audiences more deeply (but very competitive)
Facebook ads are different from Google ads in that Facebook users are primarily on the platform to connect with their friends and family. This signifies that there's low buyer intent involved in this particular marketing platform.
The advantage Facebook ad has is that users provide Facebook with a lot of information; personal and useful information that can benefit advertisers. This way, digital advertisers can reach their target audience with more accurate advertising than any other digital marketing platform.
Also, Facebook users can only access the platform with an email and login, which prevents anonymity. Therefore, this reduces low-quality clicks and click scams, which may happen easily with Google ads.
Although many businesses are buying into the Facebook ads, the platform still averages lower CPCs than Google ads. Facebook ads are not based on search intent, so conversion rates are usually low compared to Google ads. Regardless, many advertisers still pay less cost per conversion with Facebook ads than Google ads.
The summary of Facebook ads primary strength include the following:
With Facebook ads, the CPC is lower than it is on the Google ads platform.
There is no anonymity on the Facebook platform, meaning click fraud is less likely to happen.
Advertisers can be creative with their advertising on Facebook, which is unlike Google ads that are text-based.
Facebook ads make it easier for advertisers to target their audiences more accurately and precisely, using their demography, email addresses, geographical location, and so on).
But, Facebook ads have their weaknesses too. Advertisers should pay attention to the following:
Much lesser conversion rates because of the significantly low buyer intent.
So many brands/advertisers compete with several other brands/advertisers from different industries too.
The CPM on this platform increases during periods such as holidays, political elections, and so on.
Facebook's tool pixel data helps competitors to reach your audience more precisely. (Therefore, you shouldn't leave your pixel data on your page unless you are using it actively).
The best advantage of Facebook ads is that it allows businesses to reach more consumers, just like google ads. However, it is easier to run profitable advertising on Facebook. On the flip side, many brands usually make the mistake of not spending much of their digital marketing budget on Facebook ads.
Businesses, especially B2B and B2C businesses with a large quality leads base can retarget their existing audiences on the Facebook platform through a custom audience.  They can as well get the same result through lookalike audiences. Facebook is an ideal place for businesses that have low marketing budgets and want to reduce their ROAS.
Organic Seo: Generates Lasting Traffic (Requires So Much Patience And Hard Work)
With organic SEO, brands own organic traffic lasts long, unlike PPC platforms (google ads and Facebook ads), where they have to rent the traffic they get. Building your business website traffic with organic SEO is a lot cheaper than pay-to-play.
The Following Are The Strengths Of Seo:
It generates organic clicks and concessions for your business, even after you exhaust your advertising budget.
SEO allows you room for errors, and it is budget-friendly altogether.
SEO boosts the authority and know-how of businesses in their niche market, as much as it increases their clicks and revenues organically.
Organic SEO has some weaknesses too, they include;
It requires so much patience, as it takes longer to yield results when compared to PPC.
The result is not so immediate, which means that you cannot rank above your competitor overnight with organic SEO.
A typical SEO strategy needs a lot of time and effort to be successful.
Organic SEO gives lasting results since it optimizes search engines and offers value to consumers. So any change in algorithms and CPM doesn't bother the end goal of using organic SEO. Plus, organic SEO is not always slow – as it may yield clicks in as quick as a few weeks in some industries.
The Ultimate Marketing Toolkit For Small Scale Businesses
The ultimate marketing tool for any business is to put Google ads, Facebook ads, and organic SEO together. Using organic and paid advertising at the same time is great for businesses. It is more convenient to test the market with PPC before launching an organic SEO campaign based on the test PPC campaign.
Overall, businesses can grow their brands, market share, and profits by simply combining the three digital marketing platforms and optimizing the strengths of each platform.
Consider checking out our other blogs if you enjoyed this read.