What is Cyber Security Insurance & Is It For Your Small Business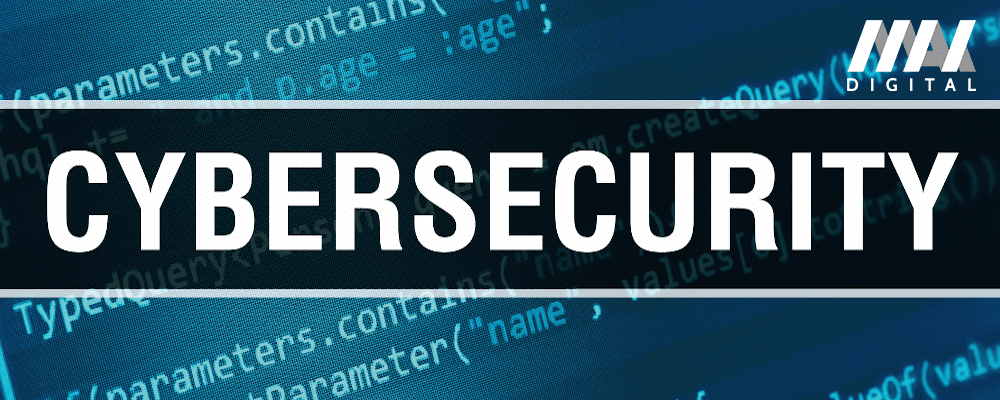 As a small business owner, if this is your first time reading about cybersecurity insurance then this article is for you. As a small business, you are supposed to prepare for many unwanted experiences and liabilities, but no one prepares you for a cyber security attack. Over the years, the media has covered the cybersecurity attacks and data breaches that established brands and franchises have suffered. One would think that small businesses don't experience similar events. Meanwhile, over 53% of small businesses suffered multiple cyber security breaches. No one is safe from cyber criminals, not even the government. So, this is a friendly reminder that your small business can also fall victim to cyber security attacks, and we want you to brace for impact.
What is Cyber Security Insurance
Cybersecurity insurance is like any insurance that plan you get to manage a possible crisis to mitigate it and reduce its effects. In this context, cyber insurance covers possible cyber-attacks so that if your business experiences a cyber-attack, your employees and clients will be covered. Cyber liability insurance will also help protect and recover your delicate data.
Wondering whether your general liability policy will cover cyber liability, the answer is no. General liability policy only covers property damage and bodily injuries that result from your products/services and operations.
Cybersecurity insurance is also limited in what it covers; it doesn't cover intellectual property losses or property damage resulting from a cyber security attack. It also doesn't cover self-inflicted cyber security incidents.
Types of Cyber Liability Insurance
Before you pay for cyber security insurance, evaluate it to be sure that it covers every possible cyber security liability you can experience in your small business. We recommend you go for an extensive cyber security insurance plan, but if you must choose a plan that saves cost, here are the three types of cyber security insurance you can choose. Read the fine print to be sure that whatever policy you are paying for covers at least two of the three below.
First-Party Coverage
A cyber security first-party coverage will cover the financial impacts directly experienced by the business itself. If you experience a data breach or any type of cyber security attack directly on your small business network, this coverage will pay for the cost of informing your clients and credit monitoring. Another name for this coverage is data breach insurance, and some general liability insurance policy providers include it in the policy.
Some first-party coverage providers also cover repairs of damaged systems that develop from a first-party cyber security attack.
Here's a list of the common items cyber security first-party insurance covers
Investigation
Regulatory compliance assistance
Cyber extortion refunds/payments
Informing affected clients
Anti-fraud services
Crisis management and public relations
Expenses of business operation interruption
Third-Party Coverage
Cyber security third-party coverage is straightforward, it covers lawsuits related to the cyber security attacks your small business experience. If your customers choose to sue for the damage they experienced due to a cyber security attack your business face, this coverage will cover the claims and lawsuits.
You might be wondering what kind of impact your customers can experience that can fall under this category. If your business experiences a cyber-attack that gives cybercriminals access to customer information or causes an interruption to your customers' business or regular day, they can sue. So whether your small business provides products/services to individuals or businesses, your customers can sue if they experience any cyber-related loss due to a cyber-attack on your network.
Some cyber insurance providers bundle third-party with errors and omissions policy.
Here's a list of items cyber security third-party insurance usually covers
Legal defense costs
Settlements
Legal obligations upon a data breach, such as regulatory fines
Other legal/court costs
Technology Errors and Omissions Policy (E&O)
Now, if you are a business that develops software or provides technology and cyber services, the technology errors and omissions policy is for you. Technology E&O covers the cyber security impacts your customers experience from using the software or technology services you provide. It covers whatever interruption your customers experience as a result of your errors or omissions.
For example, if you develop a software tool and a cybercriminal takes advantage of a loophole in the code to steal your customers' data, that's a technology E&O problem. Third-party coverage won't cover it, and surely first-party coverage won't.
Tech E&O and third-party coverage cover similar items. The difference is that tech E&O covers the impacts customers experience on their device while using your product due to your error or omission, while third-party covers the impacts customers experience as a result of a cyber-attack on your business network.
So, Does Your Small Business Need a Cyber Security Insurance?
It depends. If you collect and store customer data such as customer name, address, credit card details, and social security details online or on computer devices, you should get cyber insurance. Ensure to get third-party coverage.
If you store any delicate business data, such as financial data, employee data, or ownership and asset records online or on computer devices, you should pay for first-party coverage.
We already talked about who needs a technology E&O — if you create software solutions, technology services, or technology products, you should definitely get tech E&O insurance. You should also get a tech E&O if you are an IT consultant who professionally recommends tech products, services, or solutions to your clients.
As a small business owner, getting cyber insurance is a small price to pay to avoid paying tooth and nail for the crimes of a cybercriminal. For established businesses, a cyber-attack can cause a hit to their reputation and cost them millions, yet they bounce back and continue business as usual. But small businesses don't have that freedom, especially those unprepared for cyber-attacks. A cyber-attack can run up to millions of dollars if it affects third parties, and your business may not bounce back after an attack if you are unprepared.