How NOT to use #Hashtags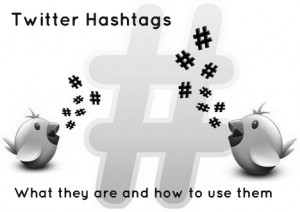 How NOT to use #Hashtags
Last week Janelle Monáe welcomed the #SuperBowl week with a thrilling performance at Lehman Centre for Performing Arts in the Bronx. During the performance, I was all over the twitter to be updated about the concert as twitter was flowed with photos and hashtags of the show. The hashtags proved really helpful to connect with those who witnessed the show and even abridged the need to watch the show on TV. With twitter, I was instantly indulged into Janelle Monáe's performance by simply clicking on any tweet containing # JanelleMonáe.
So, what exactly is a hashtag?
By now most of us are familiar with hashtags. If you google the term, you will find its definition as "A hashtag is a word or phrase preceded by a hash or pound sign (#) and used to identify messages on a specific topic." Hashtags were initially used for "tweet chats" on Twitter. These tweet chats were like an open discussion groups revolving around a particular topic.
In my case, hashtags enabled me to embrace myself into the conversations about Janelle Monáe's concert on Twitter. This hashtag is also going to keep me in the conversations on Twitter about the #SuperBowl and the great commercials during the game. However, the hashtags are not just about insinuating yourself into a conversation, rather it enables you to reach a broader audience, and potentially, a broader pool of new customers.
How does hashtag help businesses?
Businesses have been spotting twitter with hashtags since its genesis. For marketers, it is a powerful tool to engage the brand with the audience on a specific topic. If a business has a twitter account, it has to implement proper hashtag without a-do.
The concept of hashtag was adopted by Facebook too. The hashtag is now recognized by both Twitter and Facebook with other social media networks freaking out in action. Business overwhelms better branding, content and trending strengths with the implication of hashtags. For example #latestfashiontrend will be the favorite child to any e-commerce business dealing in clothing merchandise.
The idea of geo centric hashtags for local businesses is extremely beneficial. It displays the locally trending hashtags concerned to the audience's interest.
Our smartphones have broadened the scope and usage of these hashtags. According to a recent survey conducted, just over 70% of regular hashtag users do it from their mobile devices. When used strategically they can
• Help expose your brand to a new and broader audience
• Help find potential customers either through general engagement or through social leads
• Initiate conversations with new audiences that aid in building trust around your brand.
How NOT To Use Hashtags!
Once you realize how beneficial hashtags are for your business and start using hashtags, there is the potential for becoming addicted to their use. The worse is yet to come if you are over using them. Here is an example of a tweet in which the hashtagging has gone all wrong. Justin Timberlake and Jimmy Fallon gives you an idea of how a chaotic overuse of hashtags, might sound like – "#Hashtag" with Jimmy Fallon & Justin Timberlake.
There are many digital tools you can use to help grow your business. Social media is one of them and is a necessity tool for a successful business in 2014 and beyond. As a small business, your marketing strategy should include digital solutions that help customers to find you the moment they need something specific to your business and ultimately grow your business.
[go_portfolio id="flex3″ margin_bottom="50px"]