10 Tips and Techniques to Boost Your Website's SEO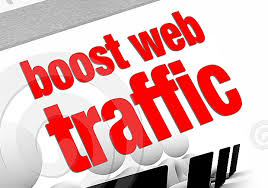 Search Engine Optimization (SEO) is becoming an eminent need of businesses. The businesses are becoming more aware of the need to implement and understand at least the basics of SEO. But if we explore blogs and websites, a lot of uncertainty can be found on the "Basics of SEO". Without an access to high level SEO consulting and without any experience of SEO, there are a lot of misconceptions about the SEO tactics and strategies.
1. Commit to this ongoing process:
SEO is not a one- time process- it needs constant efforts. The SEO algorithms are under a constant change, so you cannot use the same tactics that were used a year ago. They might not work at all! SEO needs a long term approach and a committed outlook.
2. Keep patience:
SEO cannot be n instant coffee; you need to dedicate ample time and efforts to gain the desired results. This might take up even months and specially applies if you are smaller as compared to others and new to this online business.
3. Confirm all your doubts while hiring an SEO company:
It's your right to know the kind of tactics the SEO Company is going to use to build the SEO for your website. Be specific about their efforts and desired results. Ask for the risks involved. It would be great if you yourself get online to do the research about the company you are going to hire, their tactics, work done, and so forth.
4. Learn some SEO yourself:
If you are opting for a "do-it-yourself" route, you will have to learn the basics of SEO yourself and learn as much as you can. There are plenty of websites and books available online that will help you in this.
5. Have web analytics right from the start:
To have clearly distinct objectives for your SEO efforts, you need some analytics software to track the process and find out what's working and what's not.
6. Great website is the key:
Everybody wants to reach the first page of search engine results. But before that ask yourself, "Is my website really one of the top 10 websites on the products and services I am offering?" If your answer is an immediate "NO", then it's time to take it to the affirmative route.
7. Site map page is a must:
Search engine spiders cannot index the pages that cannot be crawled and a site map will help these spiders locate all the important pages of your website and understand their hierarchy. If the website is large, it may need several site map pages with each one having less than 75 links to be o the safer side.
8. Create SEO friendly URLs:
Using keywords in the URLs is a good idea but overdoing this may not fetch great results. A file with more than 3 hyphens can be considered spammy and create doubt among the users. It is better to use hyphens over underscores as hyphens are treated as "space" while underscores are not.
9. Get a PPC account:
If you have budget, then PPC accounts such as Microsoft adCenter or Google adwords really work for getting actual search volume for your keywords. It's a great way to instantly measure your websites' visibility.
10. Start a blog and try out some wise social media tactics:
Search Engines love blogs for highly structured data and fresh content. Reading and commenting on other blogs is the best way to join the conversation about your industry or company, it will also help you obtain new links. Twitter and Facebook are great ways to share information and if you have certain visual elements to promote, Flickr and Pinterest are great ways to acquire users.
[go_portfolio id="flex3″ margin_bottom="50px"]