BigCommerce Re-Design

VetFriends was founded in 2000 by a US Veteran with the mission to reconnect, honor, and support US veterans and military brothers and sisters. On top of offering the ability to help Veterans reconnect with other Veterans, VetFriends also sells a wide variety of products for the Army, Navy, Air Force, Marine Corps, Coast Guard, and more. Before coming to MAK, they were running on an outdated platform with an outdated web design. Our mission was to bring their website up to a modern standard, and migrate their store to the more robust BigCommerce platform.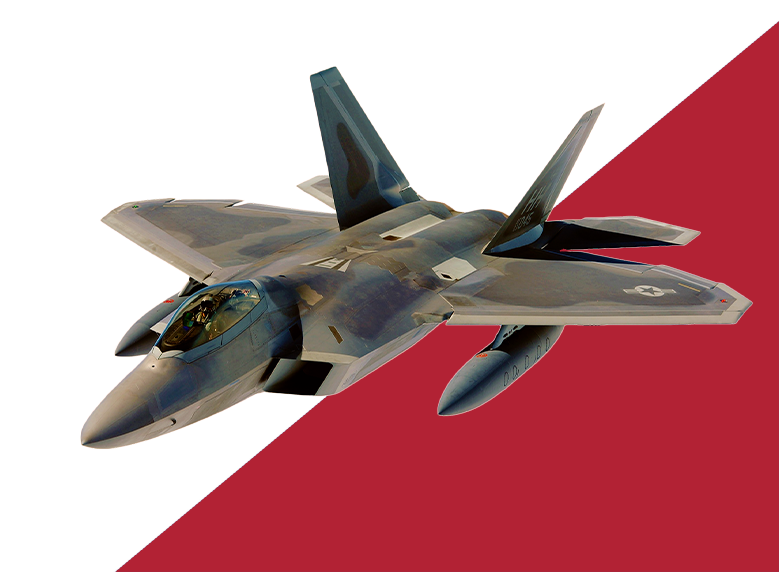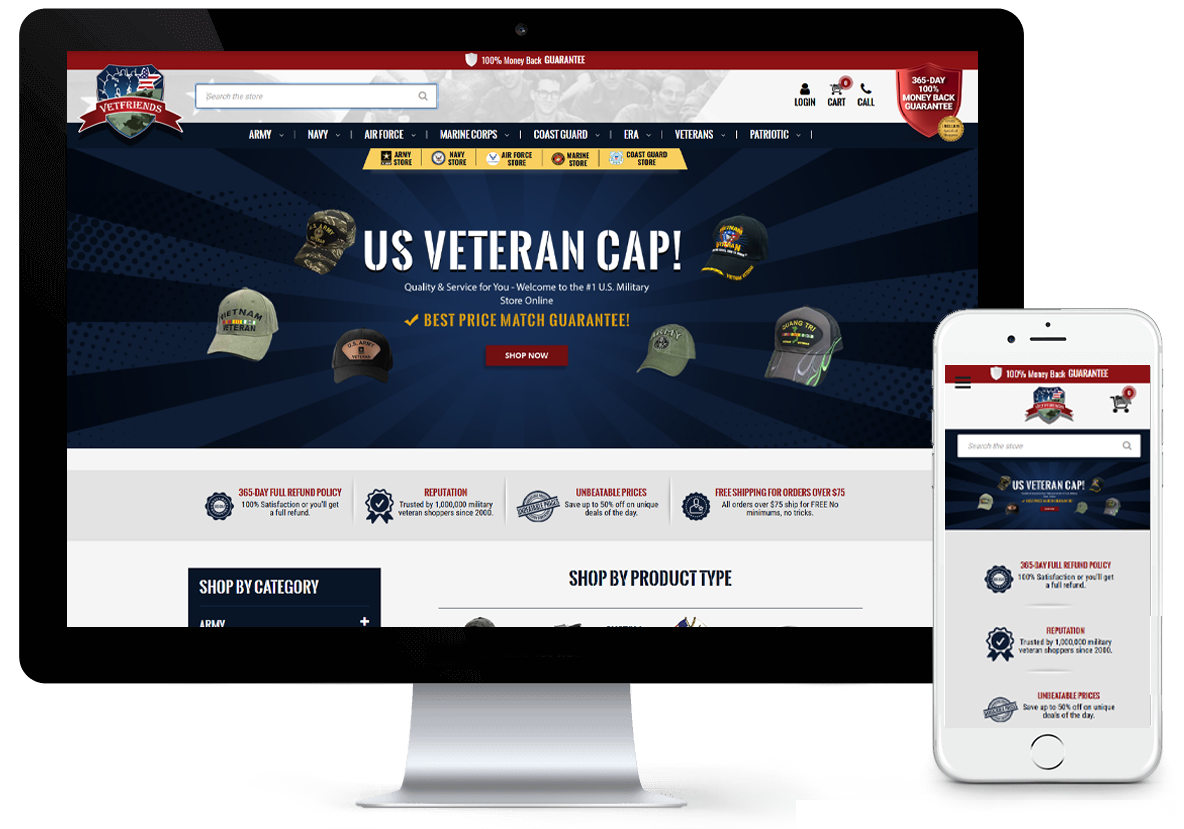 Project Details
Before VetFriends came to MAK Digital Design to begin their redesign and site migration project, they were working with an outdated platform and an outdated design that made it frustrating to find what you're looking for. What they needed more than anything was an easier to navigate store with a modernized design that would be easier for their customers to use.
We at MAK Digital Design started by completely redesigning their website to help bring VetFriend's appearance and functionality up to date. As part of this process, we redesigned their homepage, adding high quality images, as well as structuring the UI in an easier to navigate way for customers to find what they're looking for. You're now able to shop by branch of military, product type, and view best sellers right from the homepage. On their previous site you would need to make 1-2 clicks before you could even find any products for sale.
In addition to redesigning their homepage, we also completely redesigned their category pages, product pages, and their informational pages (such as their "About Us" pages).
Their new website's design gives customers a trustworthy feel, while simultaneously optimizing the user experience. The process of purchasing products on the VetFriends site has become more streamlined, and the design more appealing to the eyes.
Responsive Design
On top of VetFriend's redesign, they also needed major improvements in their functionality on mobile devices. Their old website felt cramped and unorganized from the perspective of mobile devices and tablets. With the growing prevalence of mobile users in eCommerce today, having a responsive design on your website is pivotal for user experience, and even SEO. We at MAK Digital took a mobile first approach, ensuring that everything translated well from mobile device, to tablet, to desktop computer.
As you can see from the current build of the website, breathability was added where it was needed, and it no longer has the "cramped" feeling that it had previously. The menu button and shopping cart are now easier to locate, and easier to press.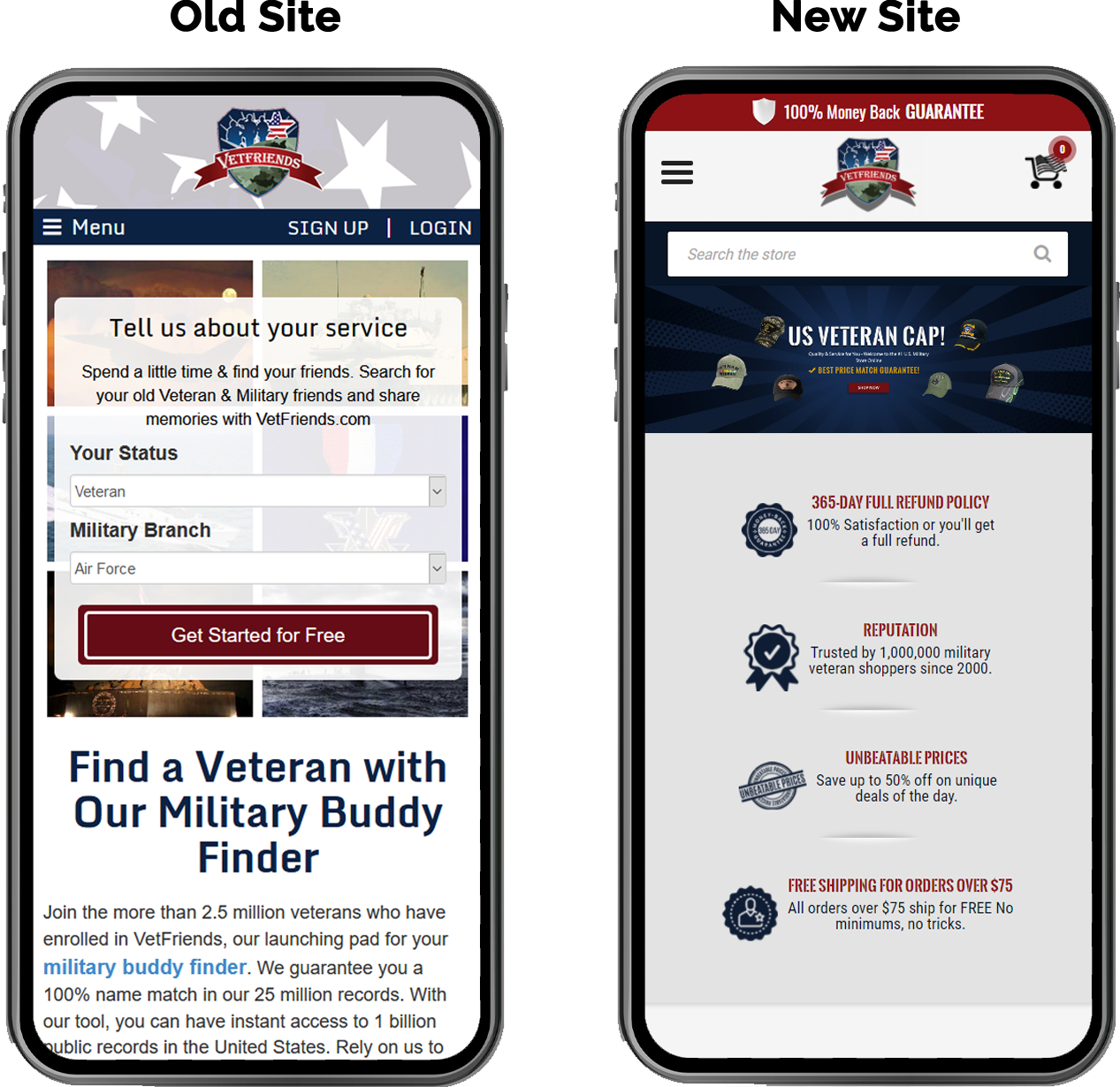 Before & After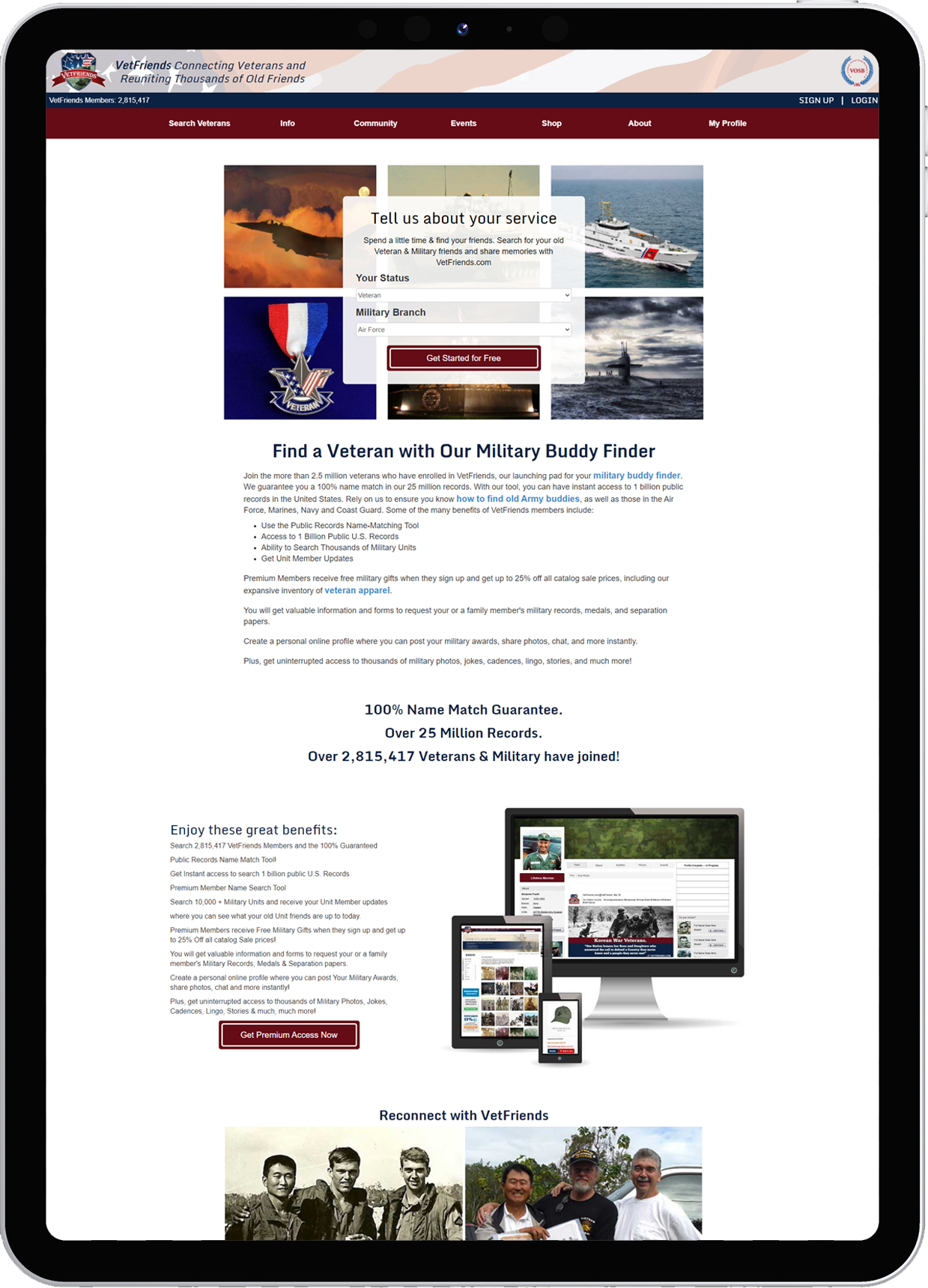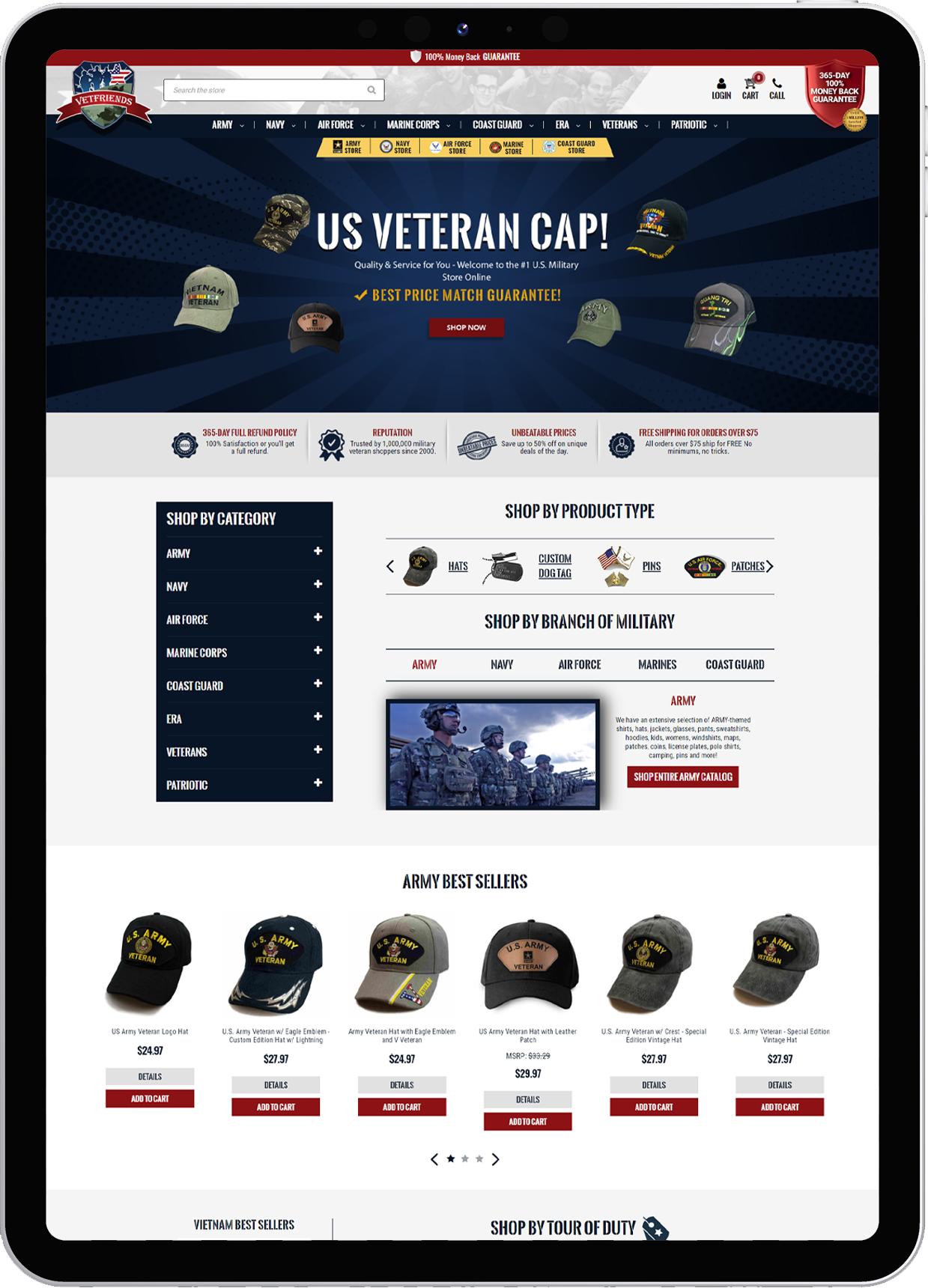 Start Your Project With Us
We'd love to hear from you