Anthony Di Cicco at ProDryers
"MAK is literally my go to developer for Volusion and BigCommerce. I have used Mary many times and will continue to do so. I have not found a more reliable and knowledgeable person to handle all of our technical issues with both platforms. I made the mistake of going with a company that I thought was bigger and better. I ended up having to hire MAK to fix all of their mistakes that would have cost me hundreds of thousands in lost sales. It's important to have a full understanding of the database structures and business rules of each platform. MAK really understands the fine details behind these platforms. MAK has truly earned my trust for life"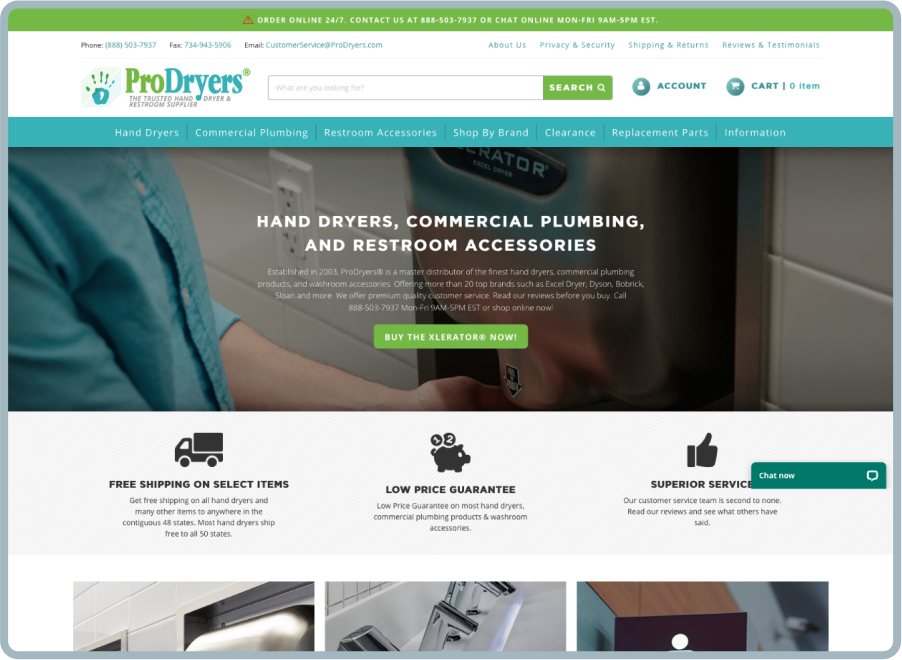 GlowbackLED Store
We used MAK Digital Design to migrate our Volusion webstore to BigCommerce. Mary and the entire team at MAK are EXPERTS at what they do; exceptional custom BigCommerce webstore development, SEO, web-design and more. Their excellent work is paired with AMAZING customer service; they're always just a quick call away which makes it really easy to communicate any changes that you'd like to have made. They also take the time to discuss all aspects of your project and give great feedback and recommendations to help enhance your webstore. They're e-commerce experts, so they know what you need to do to maximize conversions and drive more traffic to your site. In our case the team at MAK made a fully customized theme for our store, developed a custom filtering system for a better product browsing experience, and optimized our SEO (which was quite complicated as they took a unique approach with our urls). They implemented a variety of apps: Shopper Approved, Shipper HQ, Metafields Manager, Searchanise, and Cloudinary (for faster page load speeds) and they also added a Google Maps autofill feature on our check out page and on our cart page, which was a huge plus for me! We'll be using MAK Digital Design on an ongoing basis and look forward to our ongoing collaboration. I'd give them 10/5 stars if I could, Super Highly Recommended!