BigCommerce Store Migration & Redesign
Pro Audio LA are some of the best Audio engineers and experts found online. Their entire focus is to help the everyday person "Make Better Music", whether that is focused on system design and integration, workflow optimization or engineering advice they're prepared to help. Having been involved in the eCommerce space for a number of years Pro Audio LA recognized their previous eCommerce platform had been holding them back from meaningful growth. They approached MAK Digital to help migrate them to a more robust platform that would allow them greater control over their content management. After some time to deliberate Pro Audio LA concluded BigCommerce would suit their needs best for continued growth.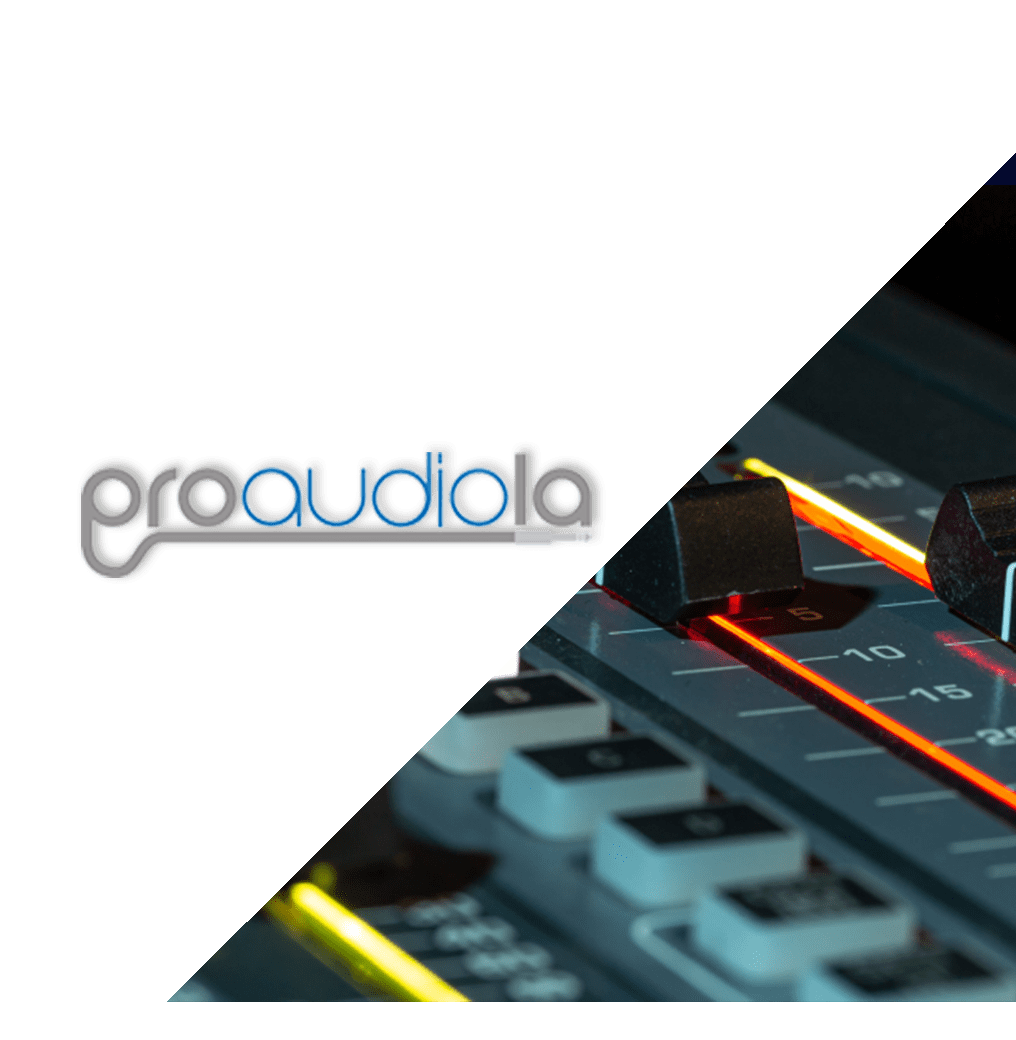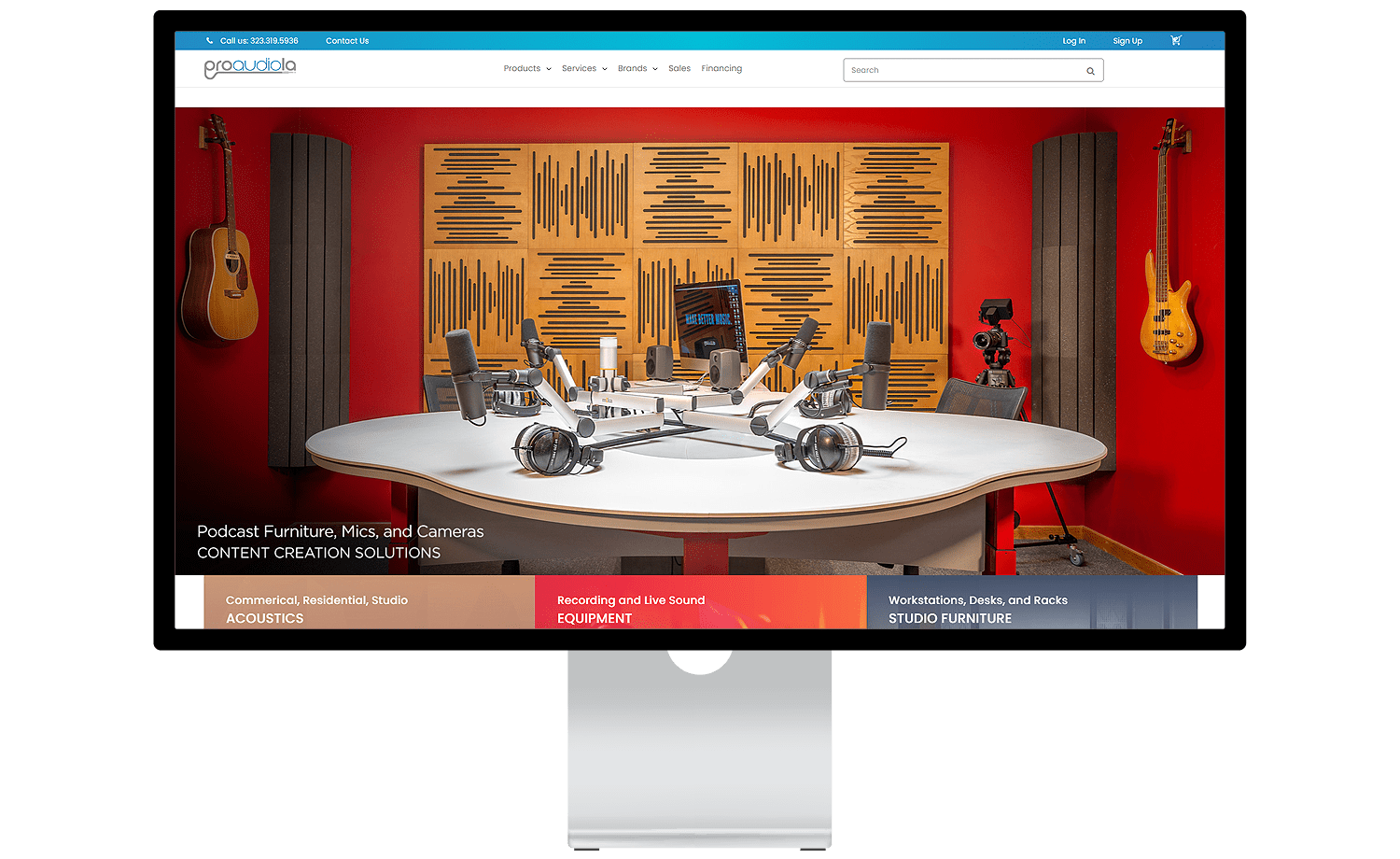 Project Details
The project consisted of three main parts, first being migrating all Pro Audio LA's data from Volusion to BigCommerce. While the data migration was underway Pro Audio LA expressed their desire to have greater control over content, to help accommodate this request MAK design teams went to work! Finally, confirming all on-page SEO is effective and the site is responsive across all digital media mediums!
The project took 1 year to complete lasting from January 2022 until January 2023.
Technologies:
BigCommerce Stencil
Searchanise for search capabilities
Stamped.io Reviews
ShipperHQ
Ship Station
Rewind Data Backups
Space 48 Meta Fields
Couldinary
Bolt Payments
Custom Programming:
Complex Data migration from Volusion to BigCommerce
Custom Mega Navigation
Custom Category page with multiple views/category page templates
Custom Product page with multiple views/product page templates
Custom "Brands" Page and custom logic to accommodate data migration with previously used categories pages as brand pages.
Custom integration of Space48 Meta Fields app to extend multiple product and category attributes
Custom integration with Cloudinary API for faster asset load times
Custom React mobile navigation component
Custom React Side Cart
Redesign
Just like how Pro Audio LA helps curate the perfect studio environment and experience for their customers MAK had the same task with their site redesign. After mentioning their desire for greater control over content management MAK helped set up multiple custom Category, Product, and Brand page templates. Having multiple templates allows Pro Audio LA to choose the best layout for their offerings at any time and discretion.
Much of the layout of the site (navigation) was re-worked around to promote a more efficient user experience. Shoppers will now experience a unique curated journey throughout the website from landing page until checkout! Helping guide that experience was a focused redesign on adding more color and style to the website, the previous version was mostly white with little to no color or style. Online shoppers of ProAudioLA.com will now have the opportunity to experience the warmth and inviting feel of their in-person location!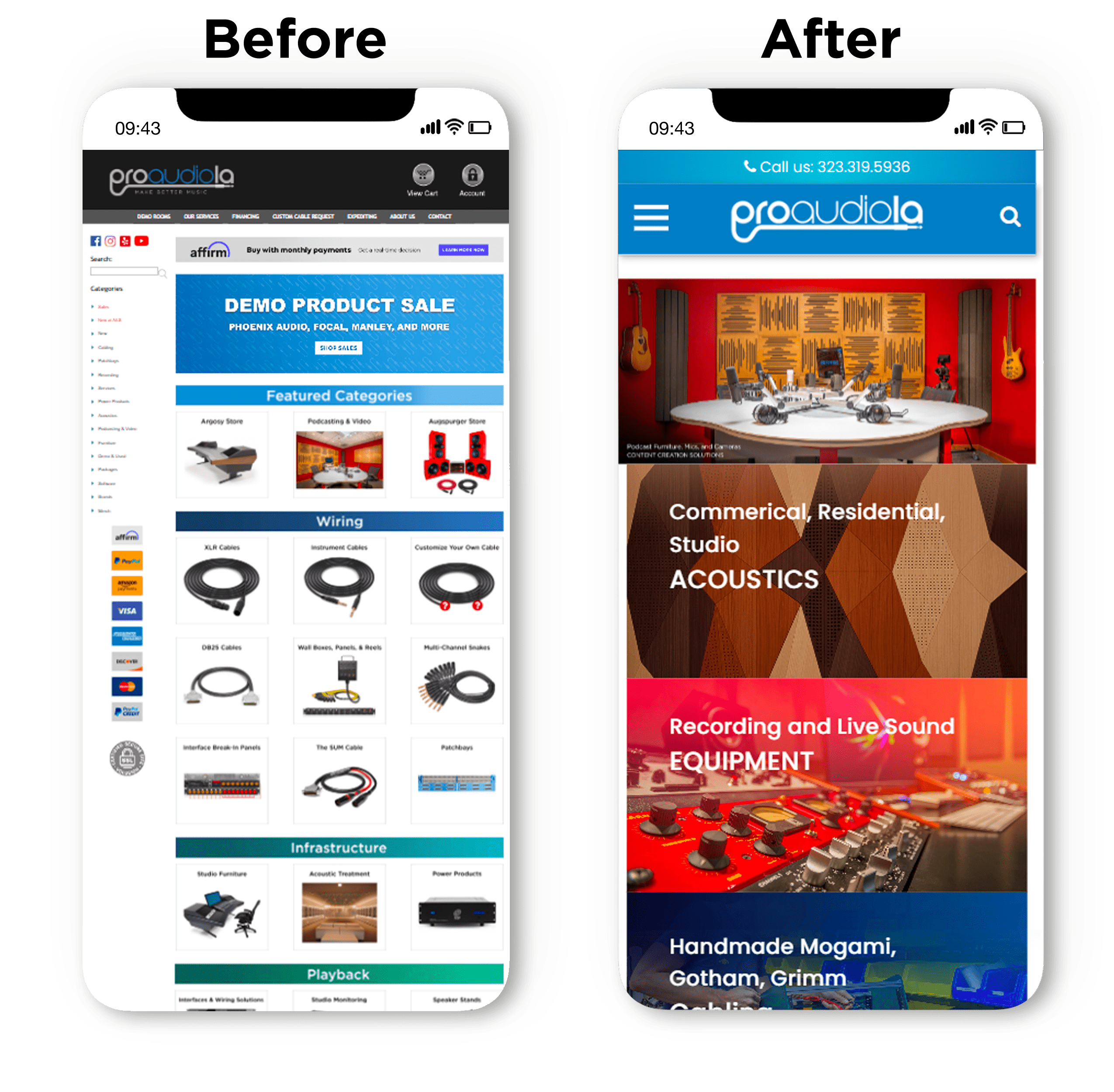 ProAudioLA.com
Homepage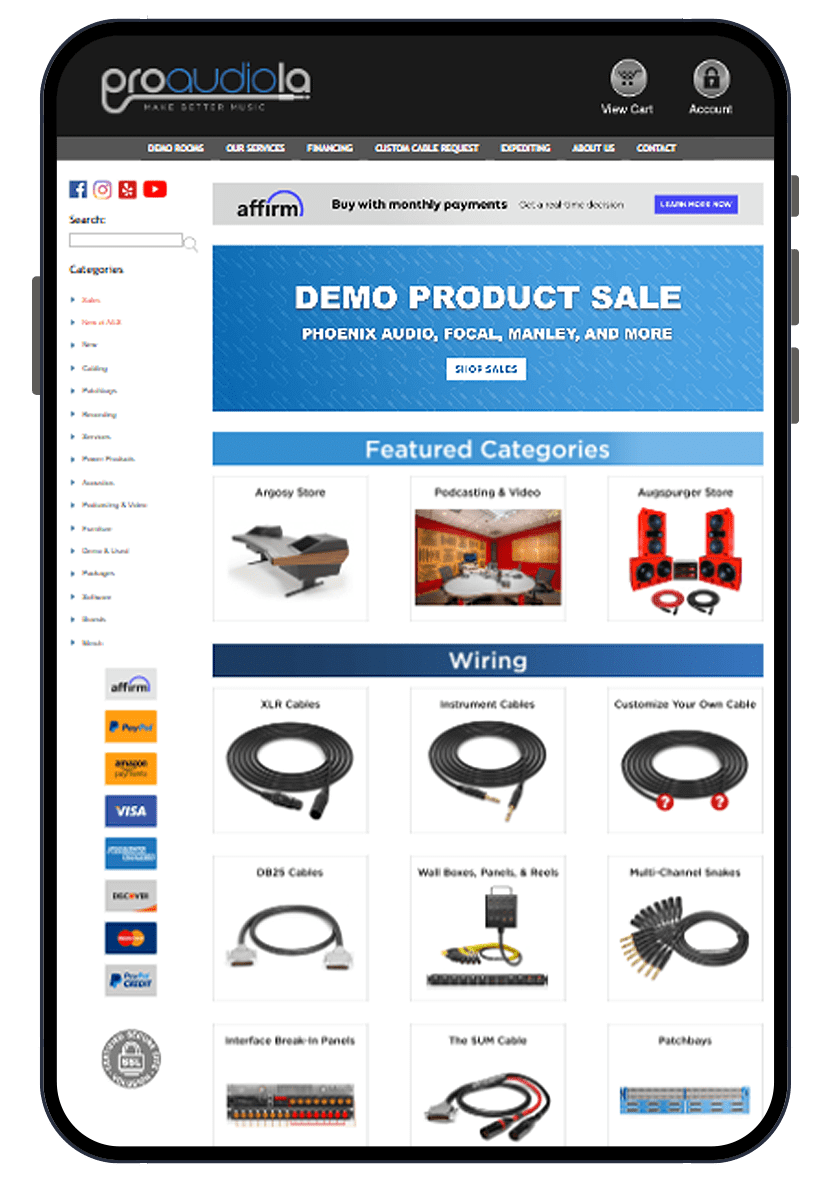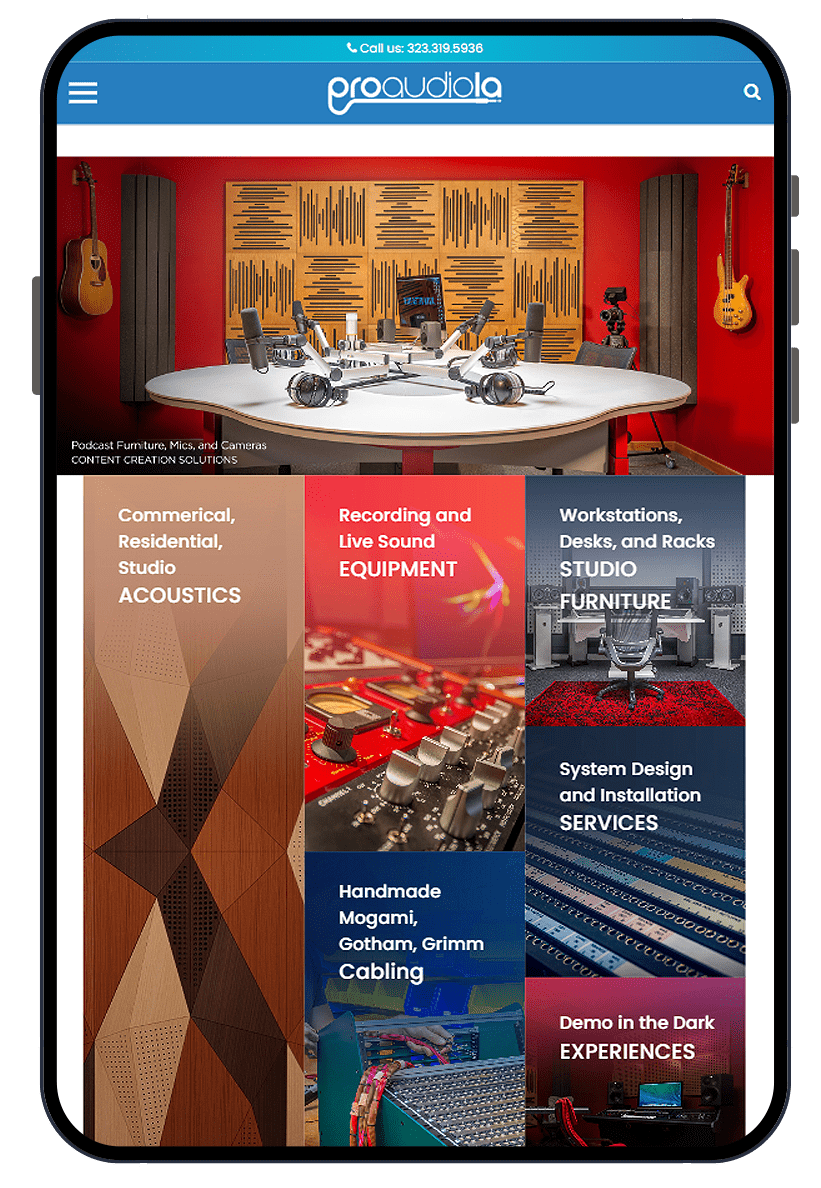 Category Page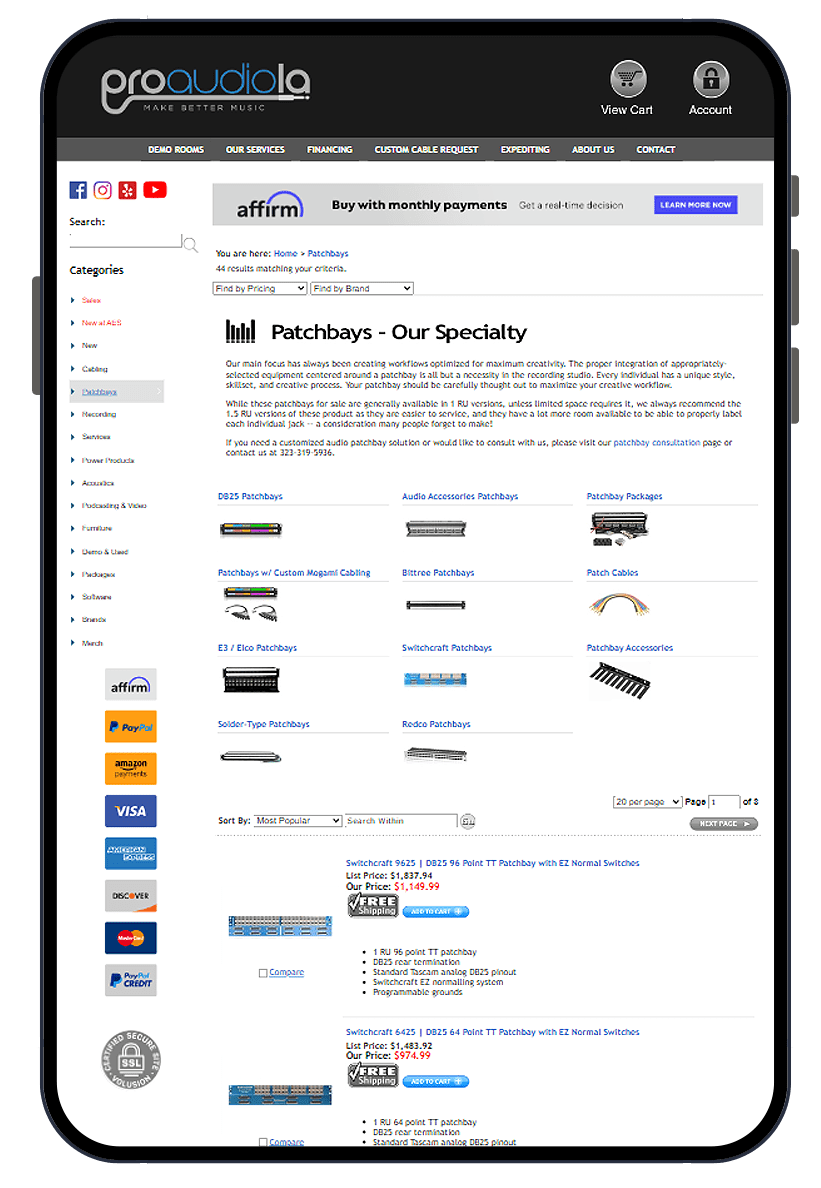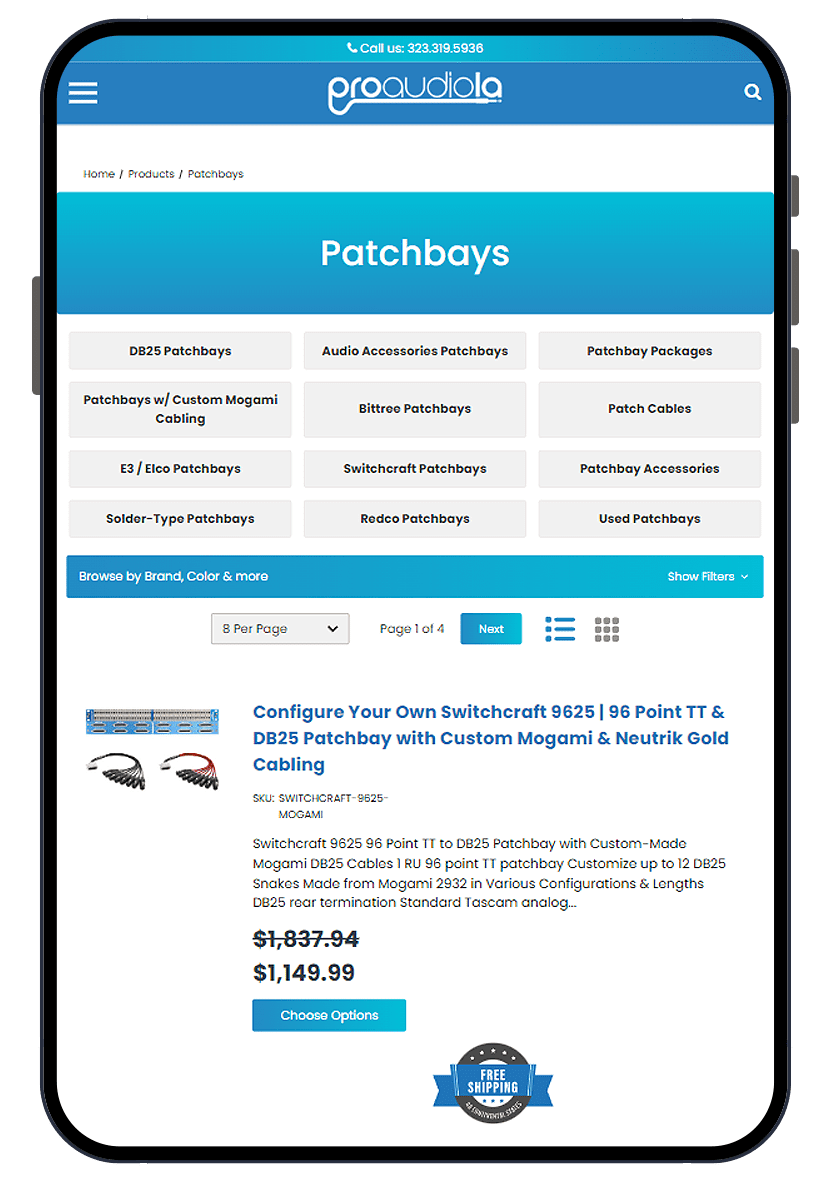 Product Page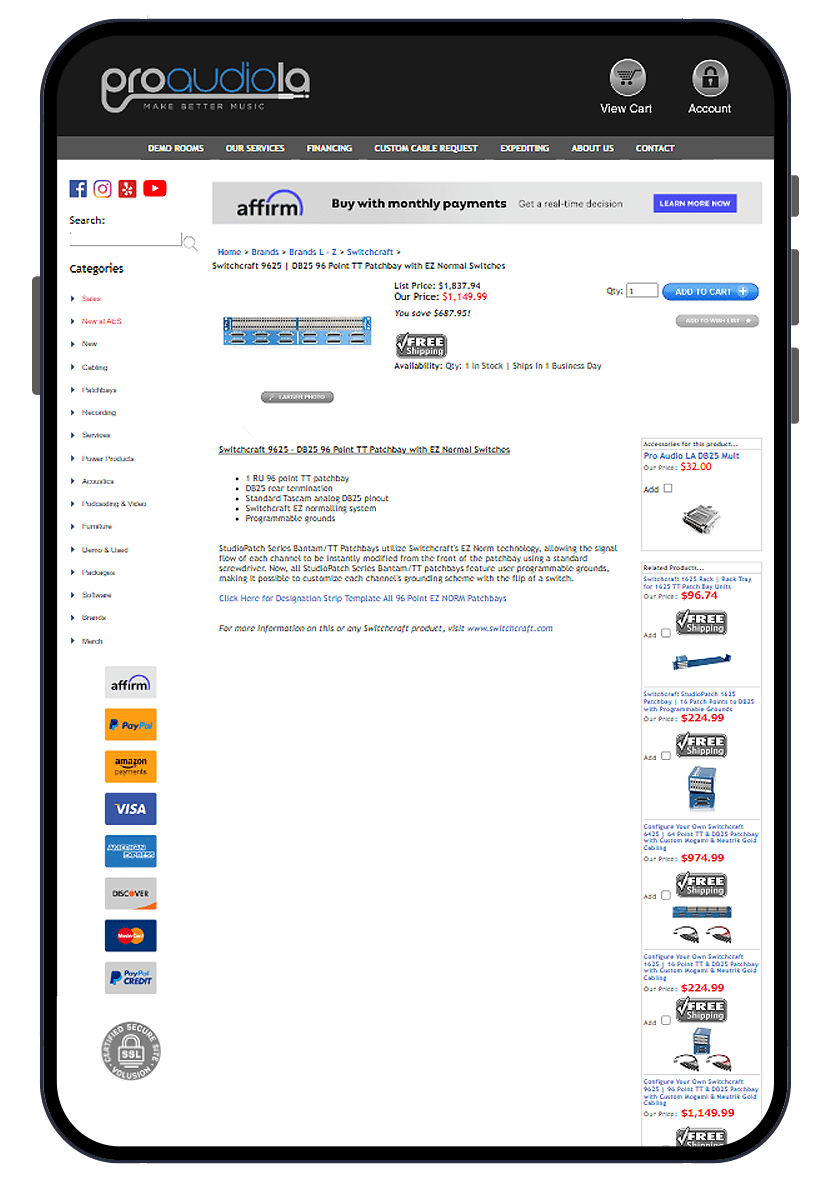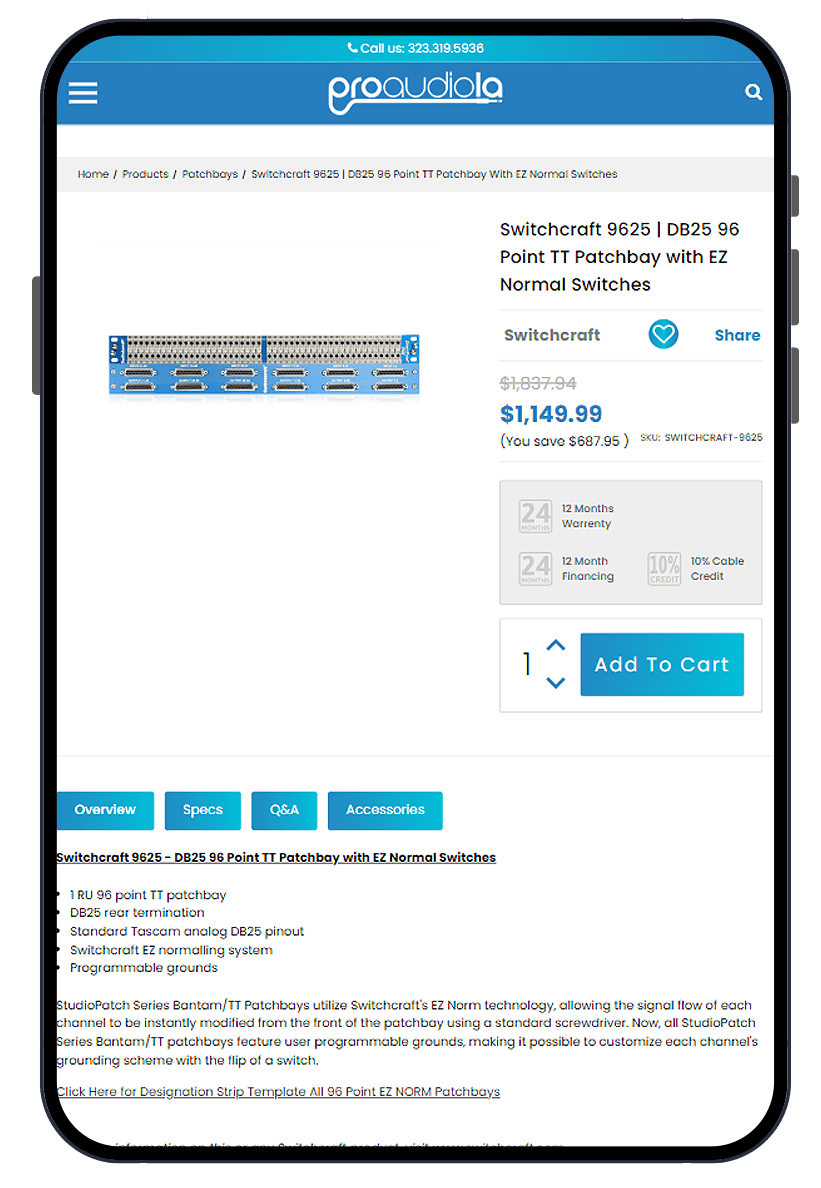 Start Your Project With Us
We'd love to hear from you