We here at MAK Digital Design are extremely grateful to receive the 2020 Agency Partner of the Year award from BigCommerce.
"Being named Partner of the Year is a huge honor for us here at MAK. Our team has been working hard toward providing the highest quality possible to our clients, and we are very humbled by this award. Having our name up there with other fantastic agencies partnered with BigCommerce is an accomplishment we do not take lightly." said Andrew Lippincott at MAK Digital Design.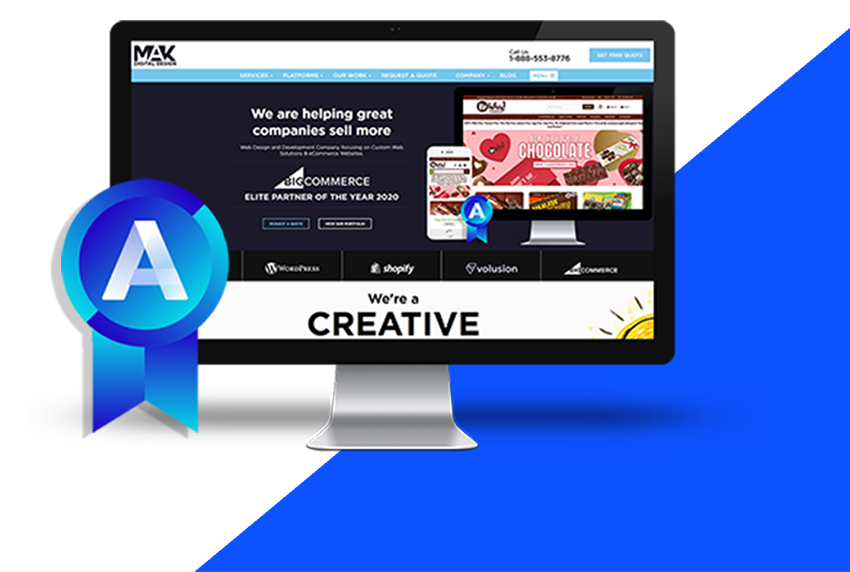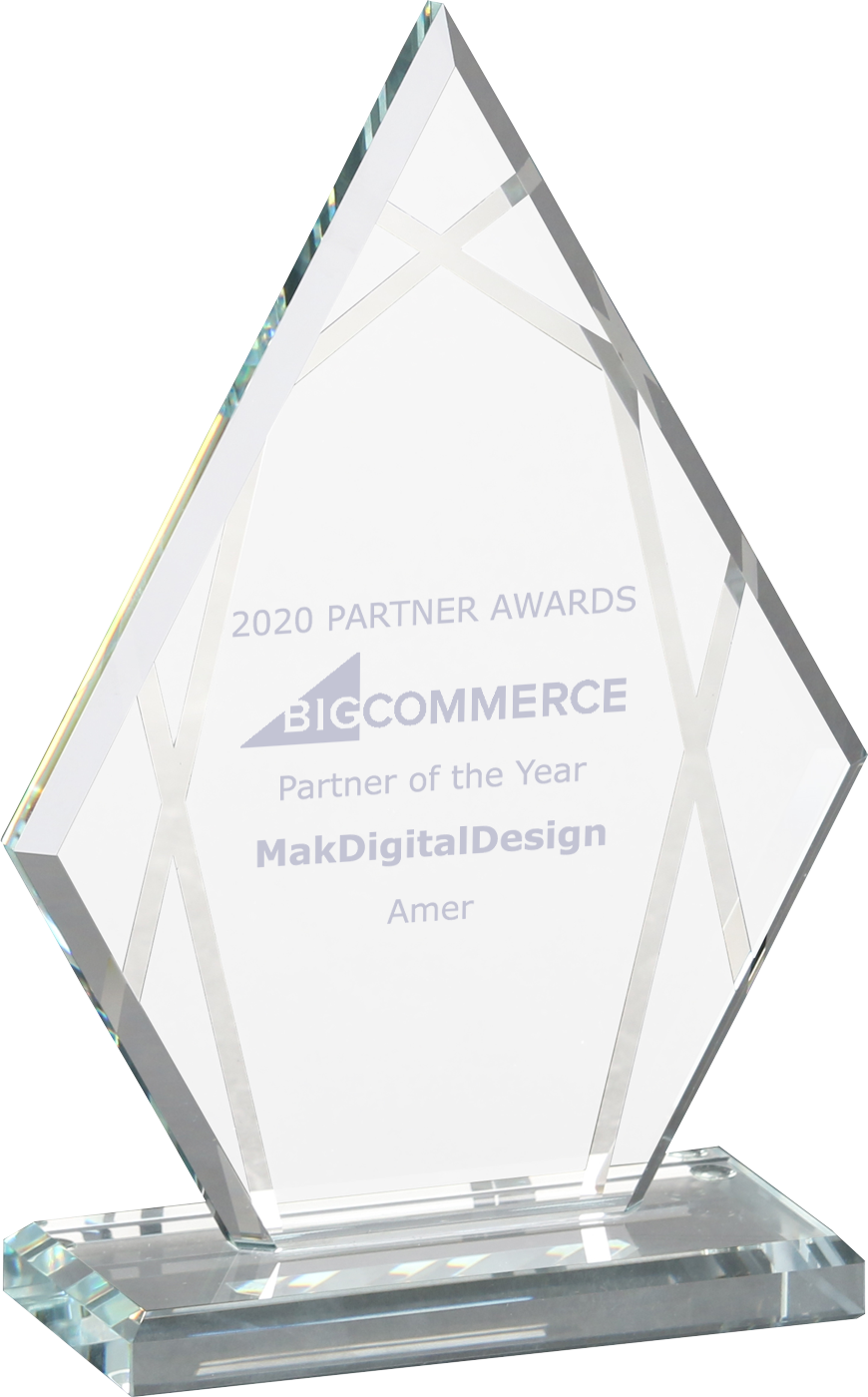 "MAK has been working with BigCommerce for many years." added Andrew Lippincott at MAK Digital Design. "BigCommerce has consistently invested in their platform, making it the perfect E-Commerce platform for many of the clients we work with. Receiving this award has been an honor, and it drives us to aim toward achieving an even greater height for ourselves on BigCommerce."
Katie Stewart at BigCommerce said "I have had the pleasure of working with MAK Digital Design for quite some time now, and highly recommend them to anyone looking to move their E-Commerce store over to our platform."
If you are interested in learning how MAK Digital Design and BigCommerce can help improve your E-Commerce business, contact us below.
Joel Pearson, VP Sales
"We are so pleased to see our long-time partner Mak Digital win partner of the year 2020. Their merchant-first mentality and dedication to staying on top of product releases along with industry-specific needs make them a leading agency in our partner ecosystem. The Mak Digital team is fast-moving, delivers on time and on budget, supporting both vulnerable and thriving merchants to ensure their online business thrives and scales with ease." added Joel Pearson, VP Sales.