BigCommerce Migration

RightToBear is a Veteran owned and operated business comprised of retired Veterans. Their mission is to deliver high quality products at the lowest price possible. RightToBear primarily sells AR15 parts, as well as other gun accessories and supplies. A few of the brands they carry include EOTech, Magpul, Polymer 80, and many more. RightToBear has been running their website on an outdated platform, which is exactly why they have partnered with MAK Digital Design to migrate their website to a new platform, as well as update their design.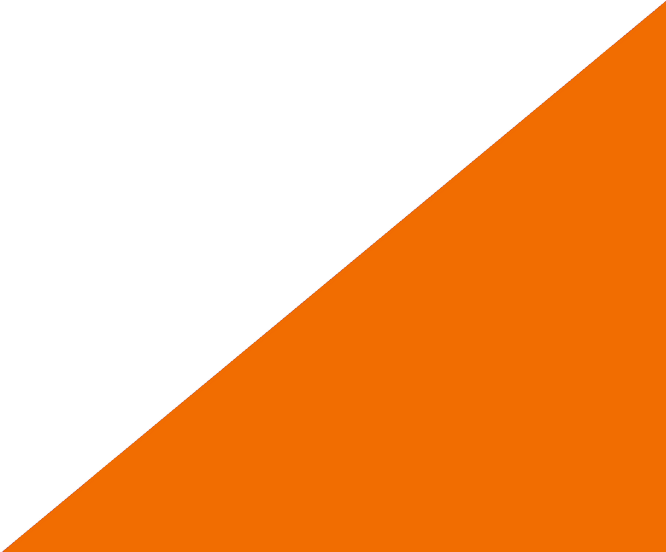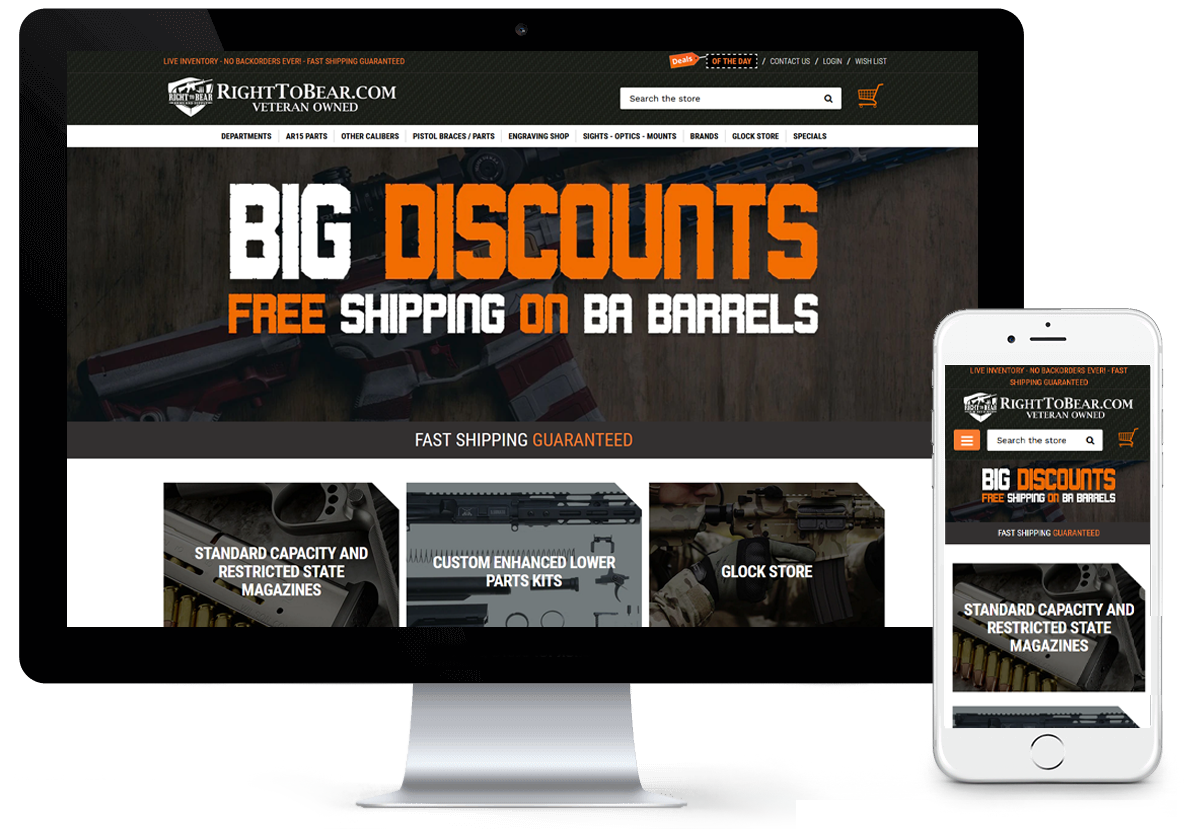 Project Details
Before coming to MAK Digital Design, RightToBear was running its website on an outdated eCommerce platform. They felt as though the limitations of said platform were holding them back from growing their business. What they needed was a more modernized platform where they could implement features that were currently unavailable to them, whilst also being able to continue growing their business.
After reviewing all the options with RightToBear carefully, they have come to the same conclusion that many of our other clients have. They decided that the best option to scale their business whilst also being able to utilize modern features that have come to be expected from many eCommerce stores would be to migrate to the BigCommerce platform.
Migrating RightToBear to BigCommerce wasn't the only objective, however. We at MAK Digital Design also redesigned many aspects of the RightToBear website. The redesign included a new home page, new product category pages, new product pages, and much more. Making the website more responsive was one of the most important objectives, ensuring that it would work flawlessly on any sized device.
Redesign
The most important change any website could make in 2021 would be to make their store more responsive. Having a functional and responsive website tailored to mobile users is a guaranteed way to increase revenue, as over 40% of eCommerce sales are made from a smart phone. For RightToBear we made sure that everything from a mobile devices perspective functioned more similarly to an application than a typical eCommerce site. Categories are now larger and more accessible with high quality background images, menus are easier to navigate and read, and much more.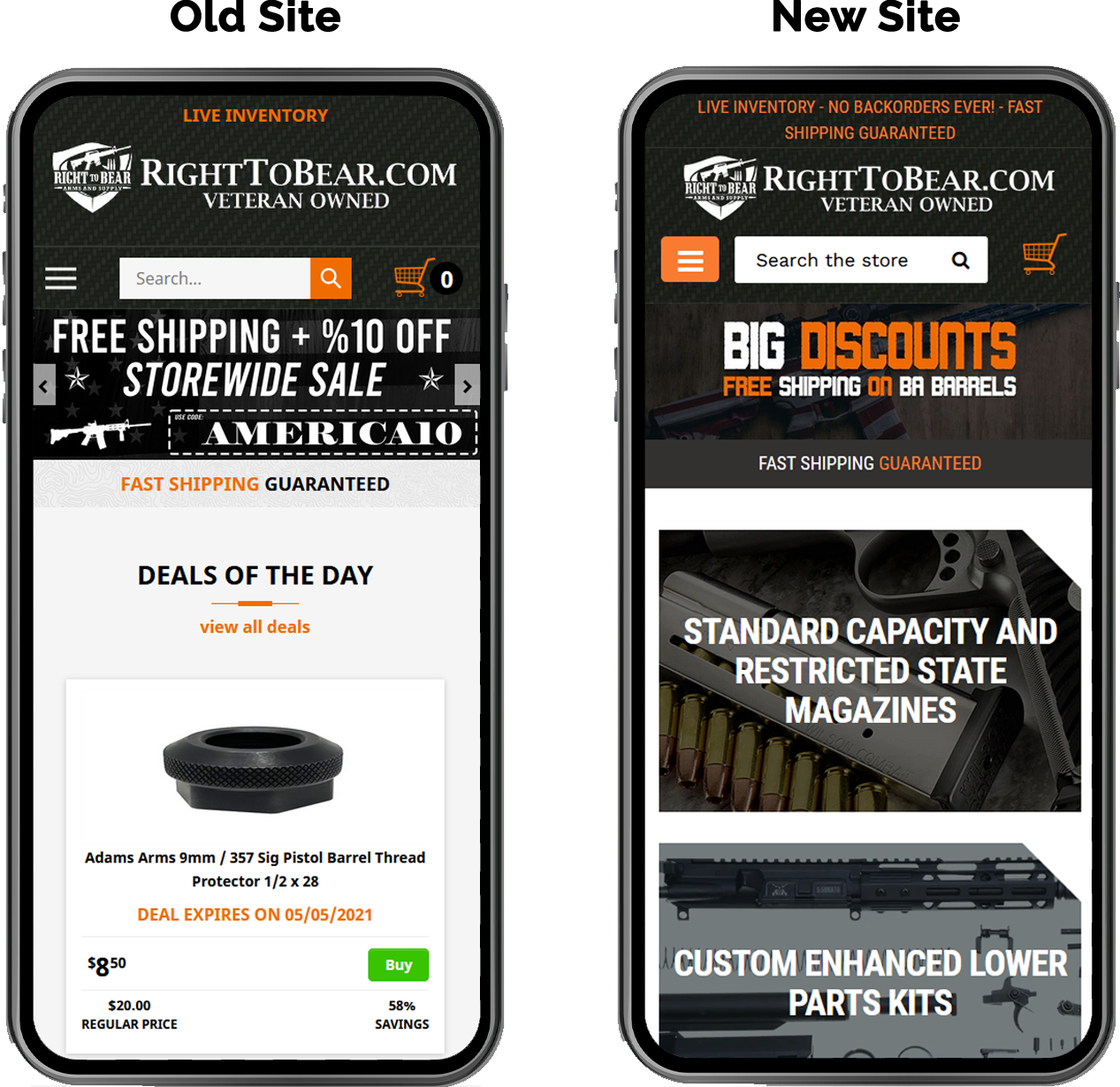 Before & After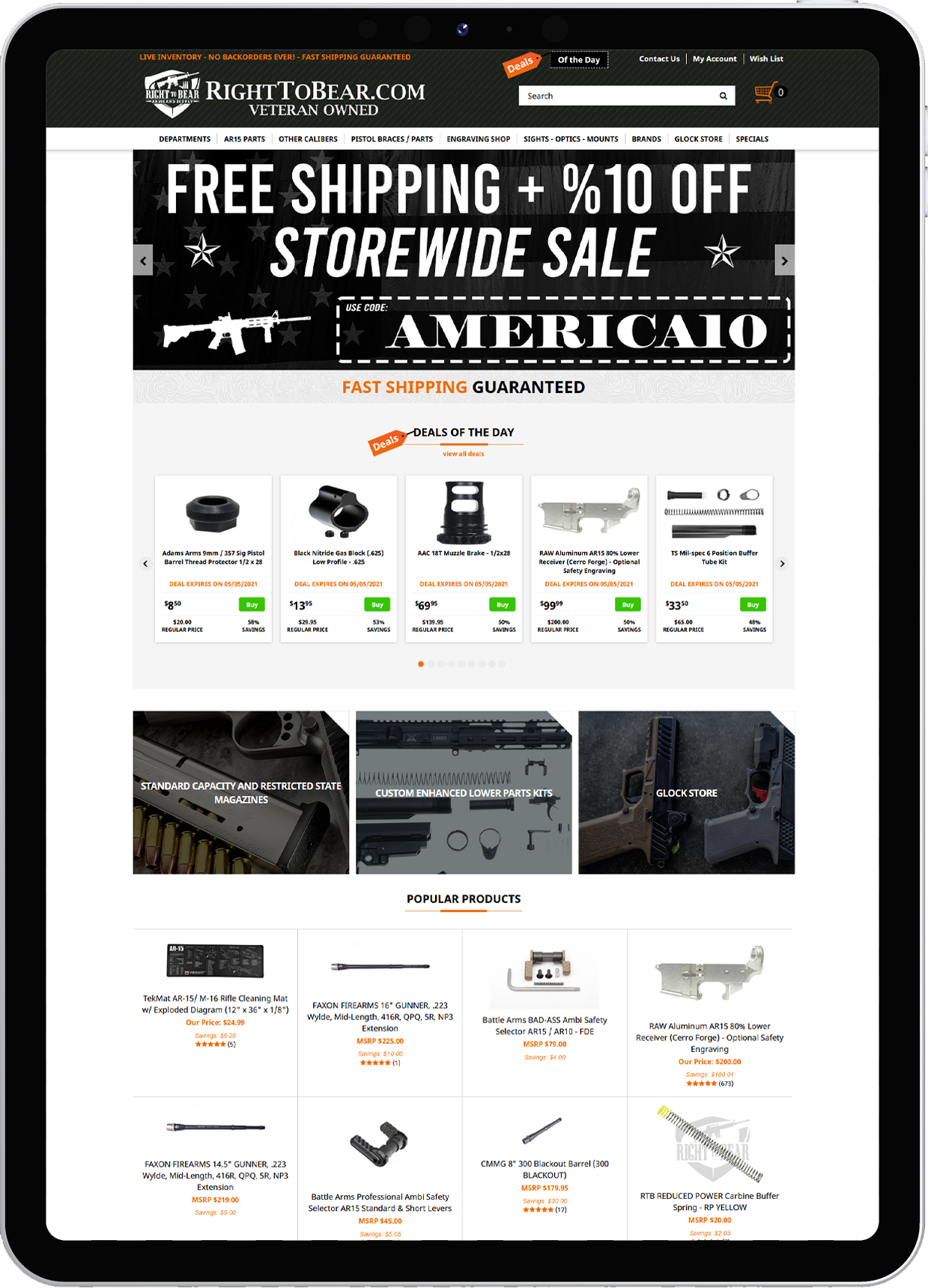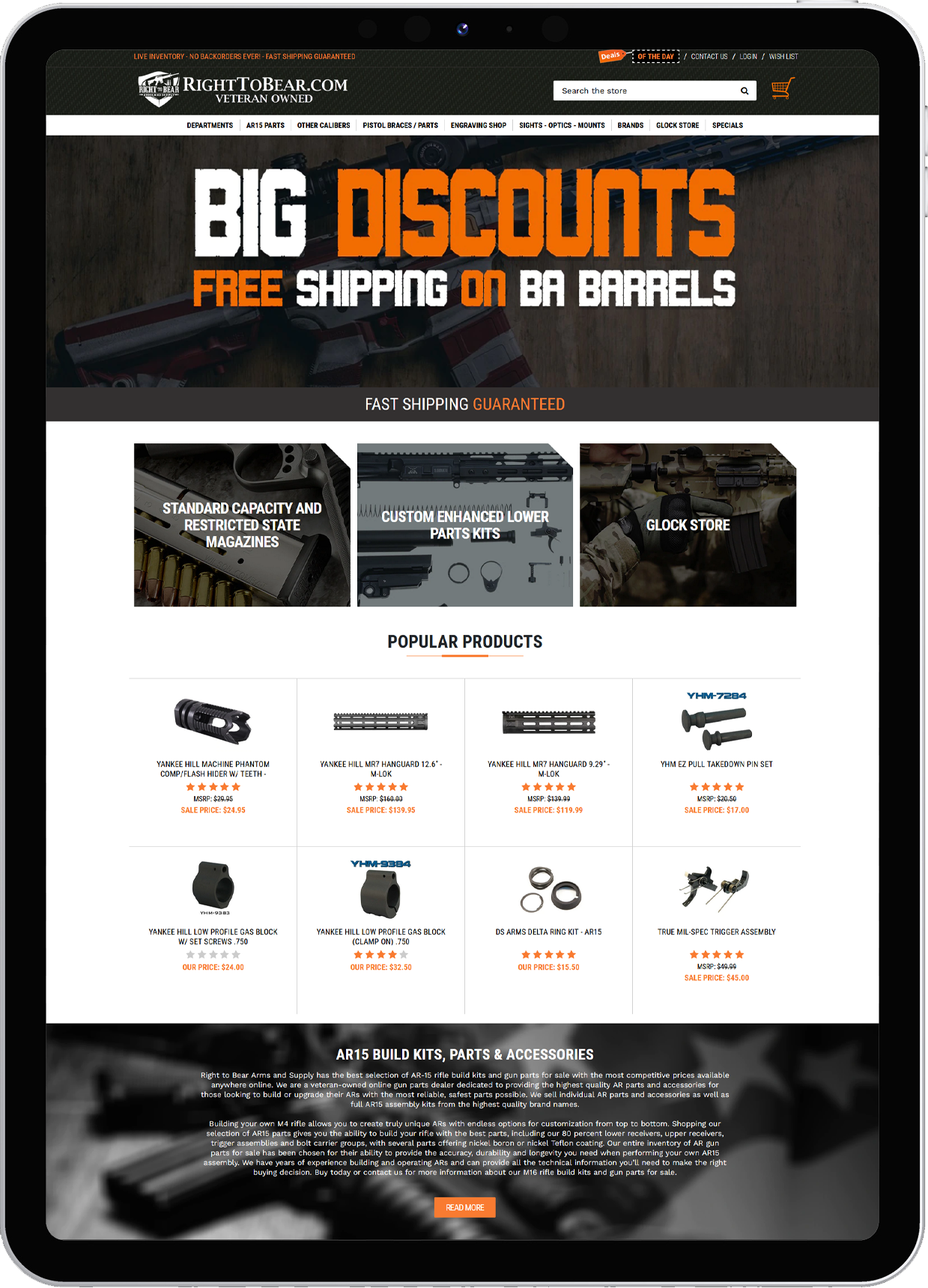 Start Your Project With Us
We'd love to hear from you