Upgrade your E-Commerce Game for WordPress

There are quite a few options on the WordPress platform for E-commerce plugins, both paid and free. However, the User Experience with many of these plugins though, can be very lacking. So that's where the MarketPress ecommerce plugin comes in. It was designed SPECIFICALLY because the developers felt that the UX of WP-ecommerce
was pretty terrible, and so they went on to develop a solution. What ended up being produced was one of the best designed, easiest to use, and most powerful e-commerce plugins available for WordPress today. It makes it easy to set up your very own online store with tons of options and customization possibilities.
One huge advantage that came out of WPMU DEV's dissatisfaction with WordPress E-commerce is that they created an importer that will make it easy to take your WP-Ecommerce-powered store and import all of it directly to marketplace. That's a huge time (and money) saver for E-commerce sites that are already up and running with WP-ecommerce.
MarketPress supports multiple payment gateways, including PayPal Express Checkout, Authorize.net AIM, Google Checkout, Moneybookers, Cubepoints, and many others). This kind of flexibility is a great advantage to online sellers, who may not want to have to switch payment gateways when they switch platforms.
Regardless of what WordPress theme you're using, MarketPress will work. And it's got all kinds of AJAXy goodness to make it look great. MarketPress comes with a number of amazing themes that can be customized without coding required, but you also have the option to fully customize the way it looks with CSS.
Widgets bring a lot of added functionality to MarketPress, including a Shopping Cart with dynamic chart contents and a checkout button, a Product Tag Cloud, Product Categories, and a Product List that's highly customizable with products from your MarketPress store.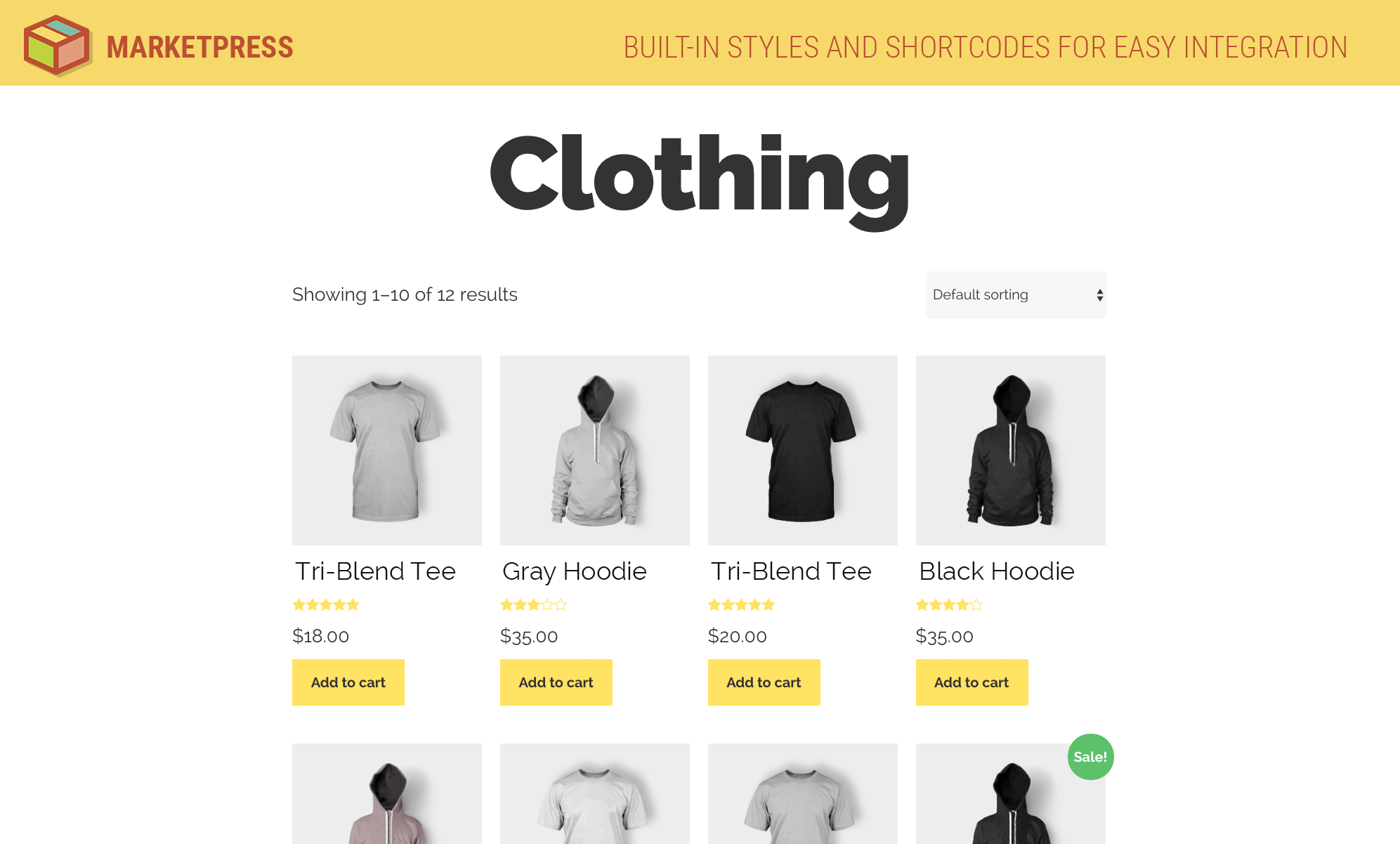 Now, let's say that your e-commerce store is actually an affiliate store, with products that are sold by another company (like an Amazon Affiliate store). Well, MarketPress lets you link any product to an external link! So you can use MarketPress to make your affiliate store more professional and attractive than most others, without a ton of custom code.
Regardless of what country you're based in, MarketPress will likely work for you. It supports all major currencies, is ready to go for tax and VAT, and is completely ready for easy translation into any language. There's even support for multilingual e-commerce sites, so you can translate all Products, Product Categories, and Product Tags, UI Strings, email messages,
MarketPress slugs, and all custom fields with the exclusive WPML-MarketPress add-on.
Other great features include support for digital or physical products, multiple shipping options, support for coupons and discount codes, unlimited product variations, and stock tracking and alerts per variation. The fully customizable URLs are helpful for SEO, and extensive tracking number options can improve UX.
Shortcodes add even more functionality to your site. They include a Product Tag Cloud, Product Categories List, Product Categories Dropdown, Popular Products List, Products List, Store Links, and a Store Navigation List. Include these shortcodes virtually anywhere on your site to add these features.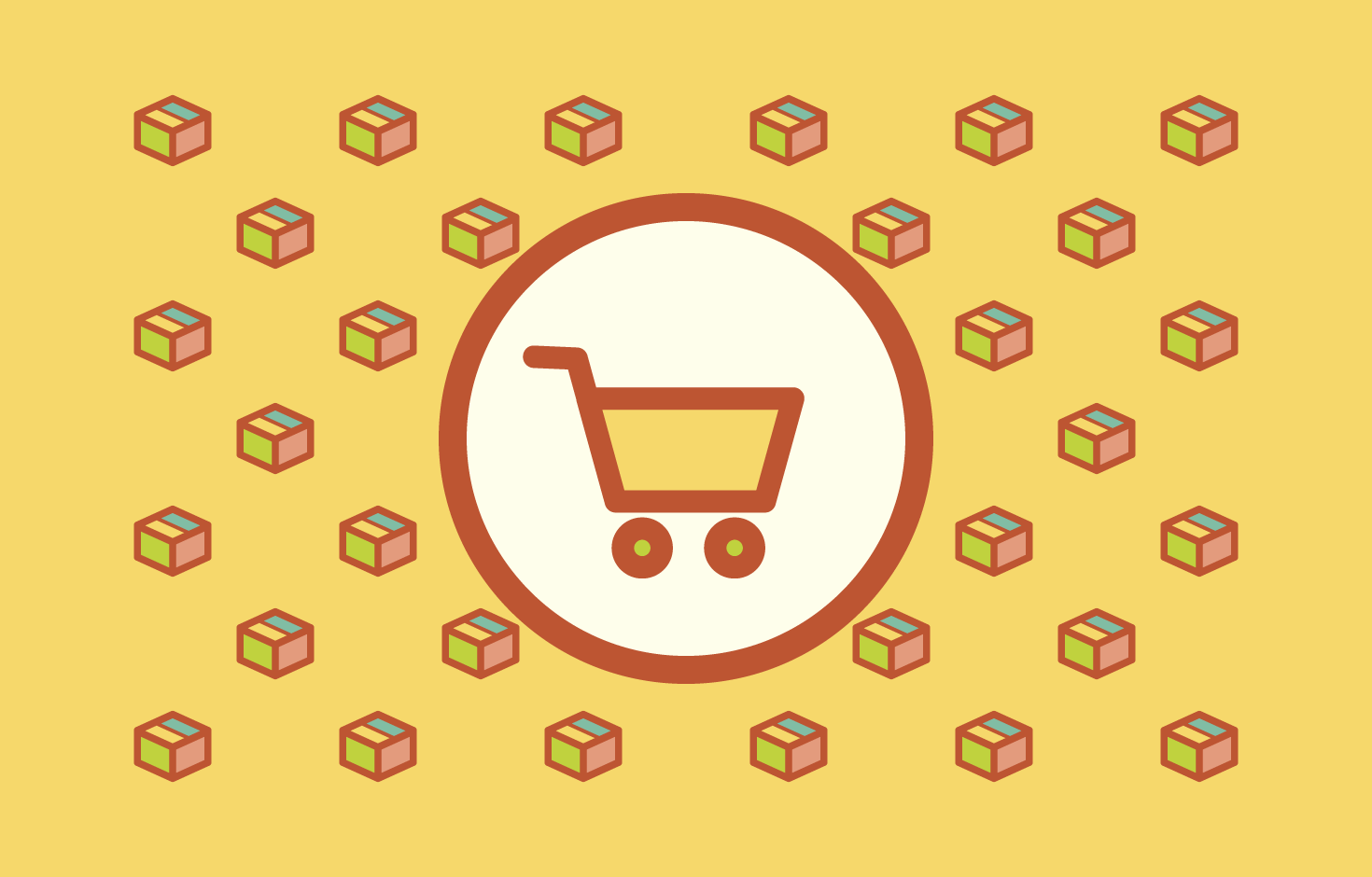 MarketPress works on WordPress Multisite as well as with BuddyPress installations. Advanced APIs make it easy to add your own custom Payment Gateway or Shipping modules. MarketPress was built to be infinitely expandable, so it can grow alongside your company and your needs.
There are constant improvements being made to MarketPress by the development team at WPMU DEV. And there's great support available, too. Full usage instructions are available on their website. WPMU DEV's YouTube Channel has sixteen video tutorials specifically for MarketPress users, meaning you'll be up and running with the plugin in no time. And their Google+ page has tons of great WordPress resources. WPMU DEV offers unlimited support to their members, 24 hours a day, 7 days a week, 365 days a year. Support is accessed right through your dashboard, with responses in just minutes. There's also a community of other users you have access to, live support via chat, manuals, documentation, and even white label videos in case you need to train your clients and don't want them to know you're using an out-of-the-box solution.
MarketPress requires WordPress version 3.4 (though older versions of MarketPress are available that will work with older versions of WordPress). The plugin is $19, though you can bet a full WPMU DEV membership for just $39.50 (regular price is $79) and get access to all of their premium themes and plugins (more than 350 in total).