The Importance of an "About Us" Page For eCommerce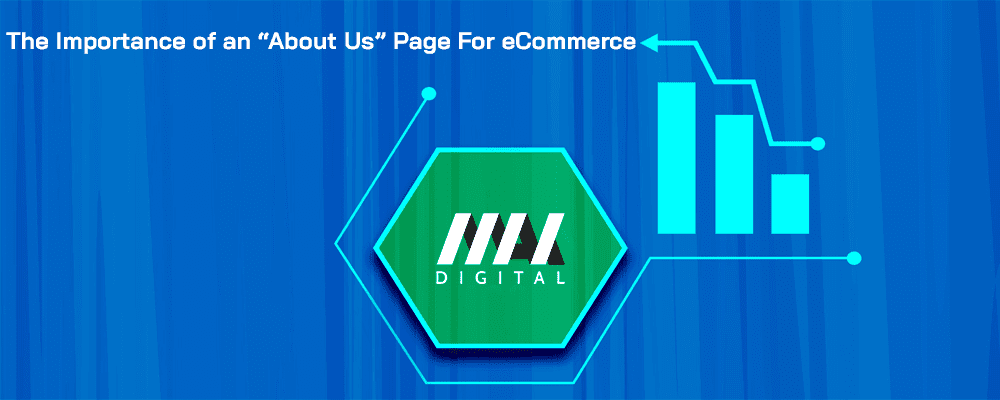 For many eCommerce business owners, the "About Us" page is an afterthought when creating their eCommerce website. You see some "about us" and wonder whether they were written under duress because of how unprofessional, vague, and empty they read. The truth is that most eCommerce businesses don't plan to make an "about us" page that discourages their website visitor. But the problem is that the "about us" page is a special element that requires finesse. Don't worry, we will explain what we mean in the article. But first, let's talk about why the "about us" page is important for your eCommerce business.
3 Important Reasons Why Your "About Us" Page Matter
It Introduces You to Your Target Audience
More than half of your website visitors will first check out your "about us" page before looking at any other thing on your website. This is even more true for B2B buyers, who cherish building healthy relationships with suppliers. Your target audience will look to your "about us" page for clues to decide whether they should add you to their list of brands to interact with. Your website's "about us" page allows you to seize the opportunity to make a good first impression on your target audience. The primary function of your "about us" page is to introduce you, your brand/business, and products/services to your target audience on your own terms.
It Can Help You Score SEO Points
Marketing noobs may not consider the "about us" page a place to implement SEO hacks, but you can kill two birds with a stone. For one, you can add keywords naturally into your "about us" text. You can use your website's "about us" page for its primary function, and incorporate search engine marketing tricks with it to take advantage of web searches coming from your target audience.
It Creates A Chance to Stand Out From Competitors
We can all conclude that there is no unique niche in the global eCommerce industry right now that any particular eCommerce business can claim as its own. Every eCommerce niche is saturated with thousands, if not millions, of other businesses. As a result, eCommerce businesses struggle with standing out in the host of similar brands that are meeting similar needs and providing similar solutions — products/services. A simple solution is to use your "about us" page to let your target audience know that you are different from your competitors. Use your "about us" page to convince your target audience that they should choose you over others in the market.
6 Important Features That Can Boost Your "About Us" Page
Storytelling
Anyone who reads your "about us" page wants to know your origin story. They want to know how your business came to be, so give them what they want. Bring your storytelling side to life and let it shine. Use your "about us" text with imagery to paint a picture to your customers about how your eCommerce business came to be. If you started as an onsite business or still generally carry out your business operations and sell to customers offline, you should still write a story about how you started.
Simplicity
Regardless of your command of the English language or whatever language you use for your website, your "about us" page is not an opportunity to show off your language prowess. Your website's "about us" text should be simple, concise, and easy to grasp. Additionally, your "about us" page design and imagery should be easy on the eyes. Avoid using multiple fonts, colors, and design elements.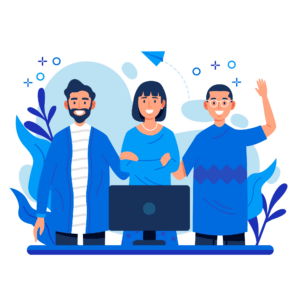 People-Oriented
It may be surprising, but your target audience wants to know the type of people working in the background. They want to know that real people who live ordinary lives like them even if they have remarkable achievements are behind your brand. So, write about your staff — you can ask each employee to write about one another in a fun way. Well, this works if your staff interact with one another. Otherwise, you can ask each employee to write their own story for the page. Remember to highlight the values they bring to your eCommerce business and how they help to serve your customers.
Customer-Centric
Remember we said that the primary purpose of your "about us" page is to introduce your brand to your target audience? Now, you have to mean it and show that your website "about us" is about your customers. So, in your storytelling and everything in between, ensure to show how you can meet their needs. Be subtle with it because you want your target audience to see your passion, the commitment to meeting their needs, and see that your brand lifestyle aligns with them. Your website "about us" page should reflect that you know your customers and understand their pain points.
Core Values
Your origin story, the people behind the brand story, and showing how you meet customers' needs will help you build trust. Thankfully, you can do more to ensure that your customers trust your brand entirely after visiting your "about us" page. Today's buyers care about the values brands practice and will stop engaging brands that practice values that don't align with their beliefs. So, use the "about us" page to show your target audience your core values and what motivates you. For brands that produce or sell products, you can show your position on sustainability, climate change, global warming, and more. While showing your core values, try not to mix politics with business.
Call to Action (CTA)
Although your website's "about us" page is not for selling or using 'salesy' texts, it should include a call to action (CTA). A good "about us" page is like a smooth ride journey that takes customers from the origin story of the brand to the people who keep the brand alive to the future of the brand and ending it the next step for your customers. The CTA will help channel the interest your target audience developed upon visiting your website "about us" into active commitment. Use the opportunity to make your website visitors commit to your brand.
Your CTA can be many things; ask them to sign up for your newsletter, ask them to contact you, ask them to engage you on social media, ask them to receive a freebie, etc.
Finally, your eCommerce website page can help you build trust in many ways, especially if you have social proof. Social proof is not an essential feature of a good "about us" page because new eCommerce businesses may not have social proof to show at the early stage. But if you can show your customer reviews, awards, certificates, and statistics of your success story, ensure to include them on your "about us" page.
A final note: review and update your "about us" page regularly to keep up with the changing eCommerce industry and consumer behavior.