BigCommerce Store Migration and Redesign

Tactical Machining has been distributing the highest quality parts for the firearms industry since 2008. Although they have had success they recognized it was time for a much-needed change. They desired a migration to a new ecommerce platform; felt their current platform had been holding them back. They desired more customization capabilities in their site and an ecommerce platform that was user-friendly to manage. After carefully considering their options they chose to go with the ecommerce platform BigCommerce moving forward. Along with the migration Tactical Machining also entrusted a full redesign of their site to MAK Digital Design. .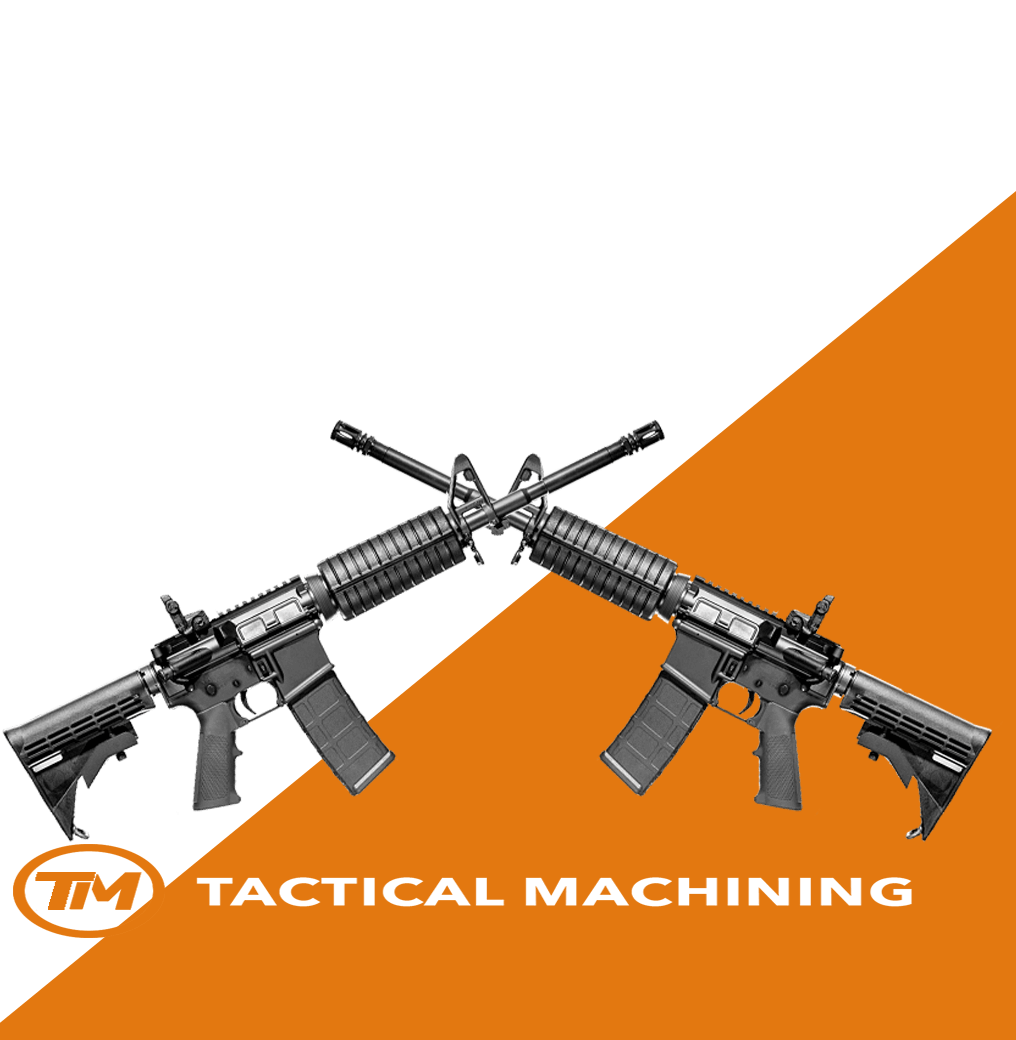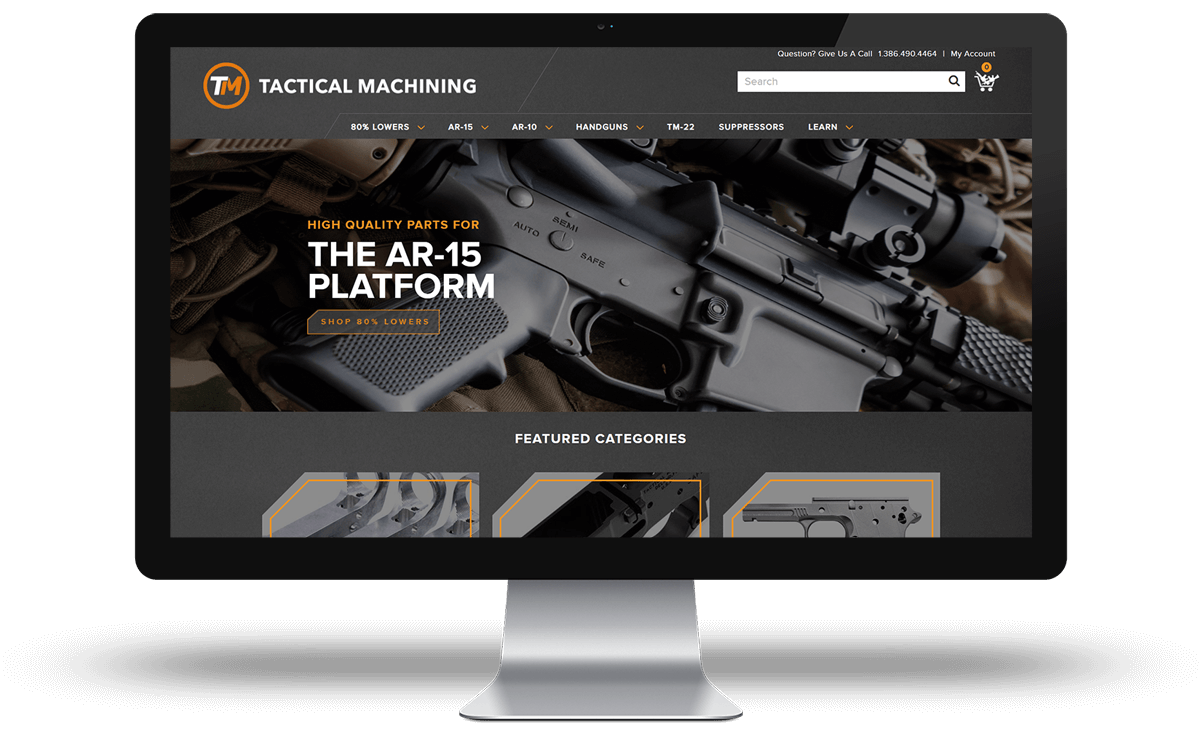 Project Details
Before Tactical Machining came to MAK Digital Design they were running their website on an outdated ecommerce platform. BigCommerce would allow Tactical Machining the customization they desired while being an easy platform to understand and manage. We agreed a migration to BigCommerce was the correct move for the future success of their company.
Before the migration their previous site lacked any style or branding to it. The home page only displayed "Best Selling Products", no new products or featured products, almost no attempt to draw in consumers. The website lacked a sense of structure, to give you an idea; random pages featured questions at the bottom of the page left by other consumers, some of these questions and comments could steer away potential customers. Although the user experience was not poor the overall vanilla appearance of the site gave it an unprofessional feeling.
Redesign
The redesign was based off firearms and their iconic gun-metal gray color, the new style is feels sleek and stylish with accompanying modern features. It was decided a new home page and product pages would be needed, the category pages and navigation bar would be updated with the new style. The new home page makes every attempt to draw in potential consumers with "New" and "Featured" product sections. Product pages and icons now advertise their FFL status, additionally product pages will now suggest related products or products viewed by others. Thanks to our BigCommerce Developers the new site is comparable to its competitors and no longer lacks a sense of authority and credibility.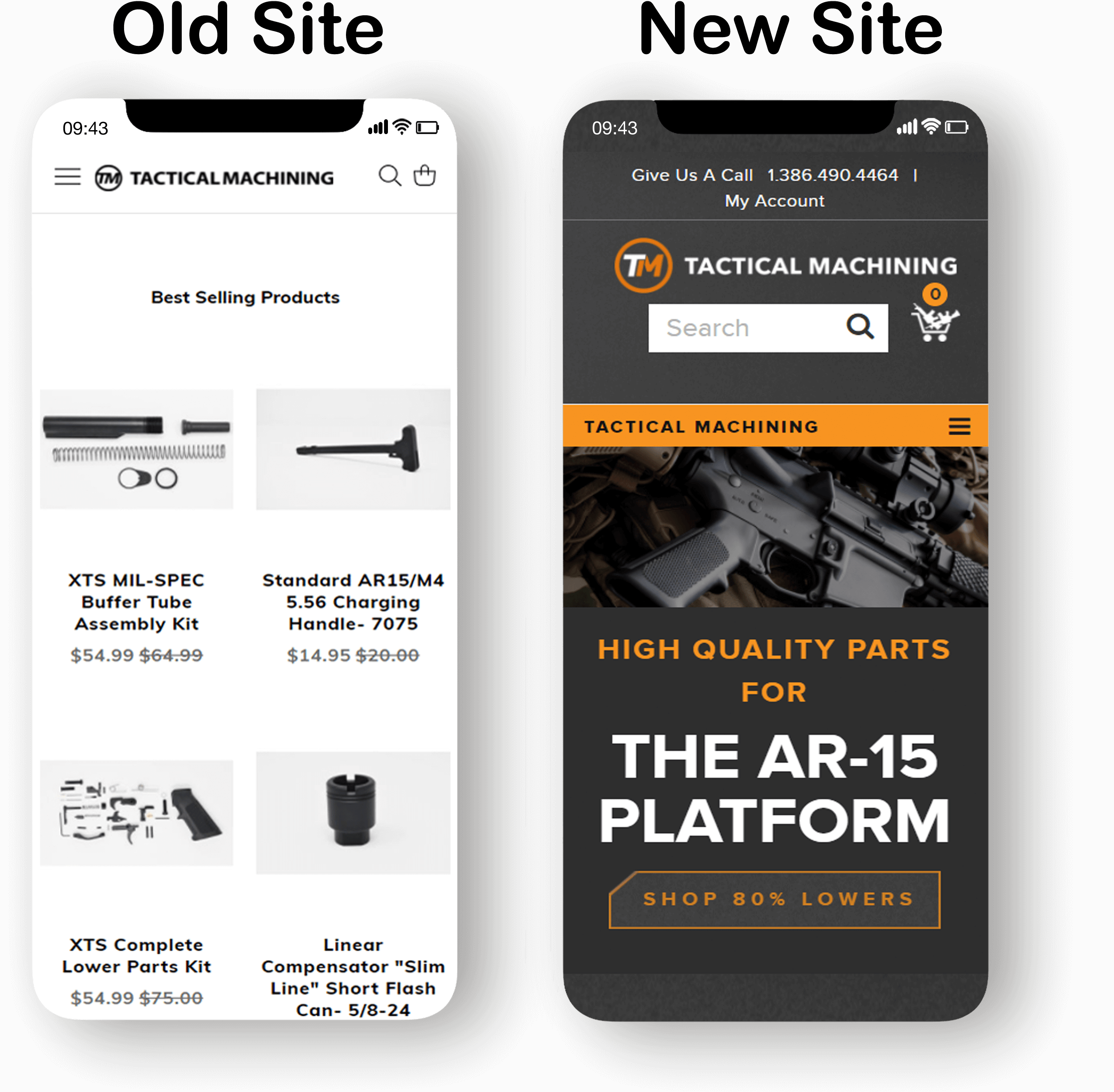 Before & After
Tactical Machining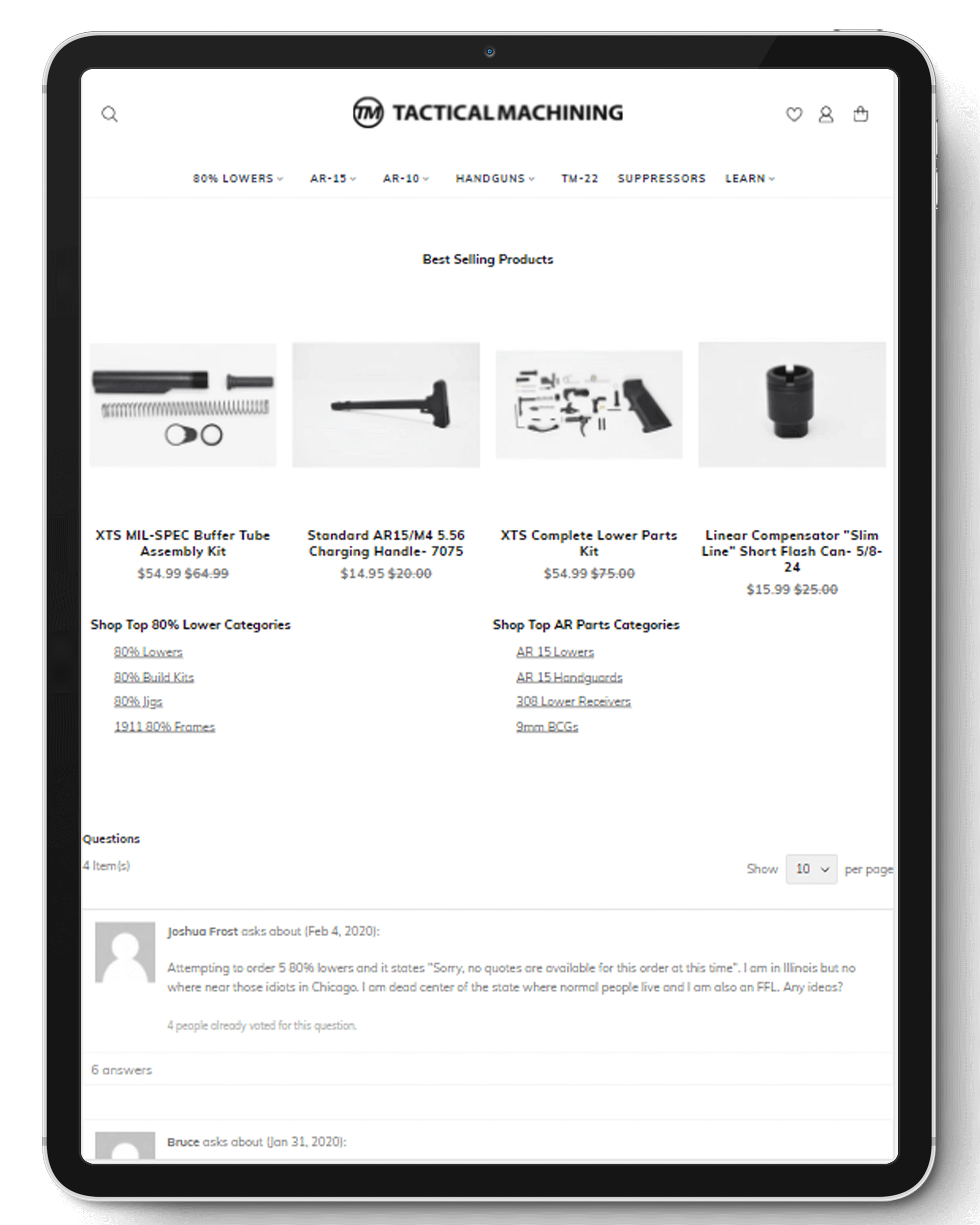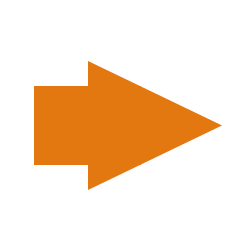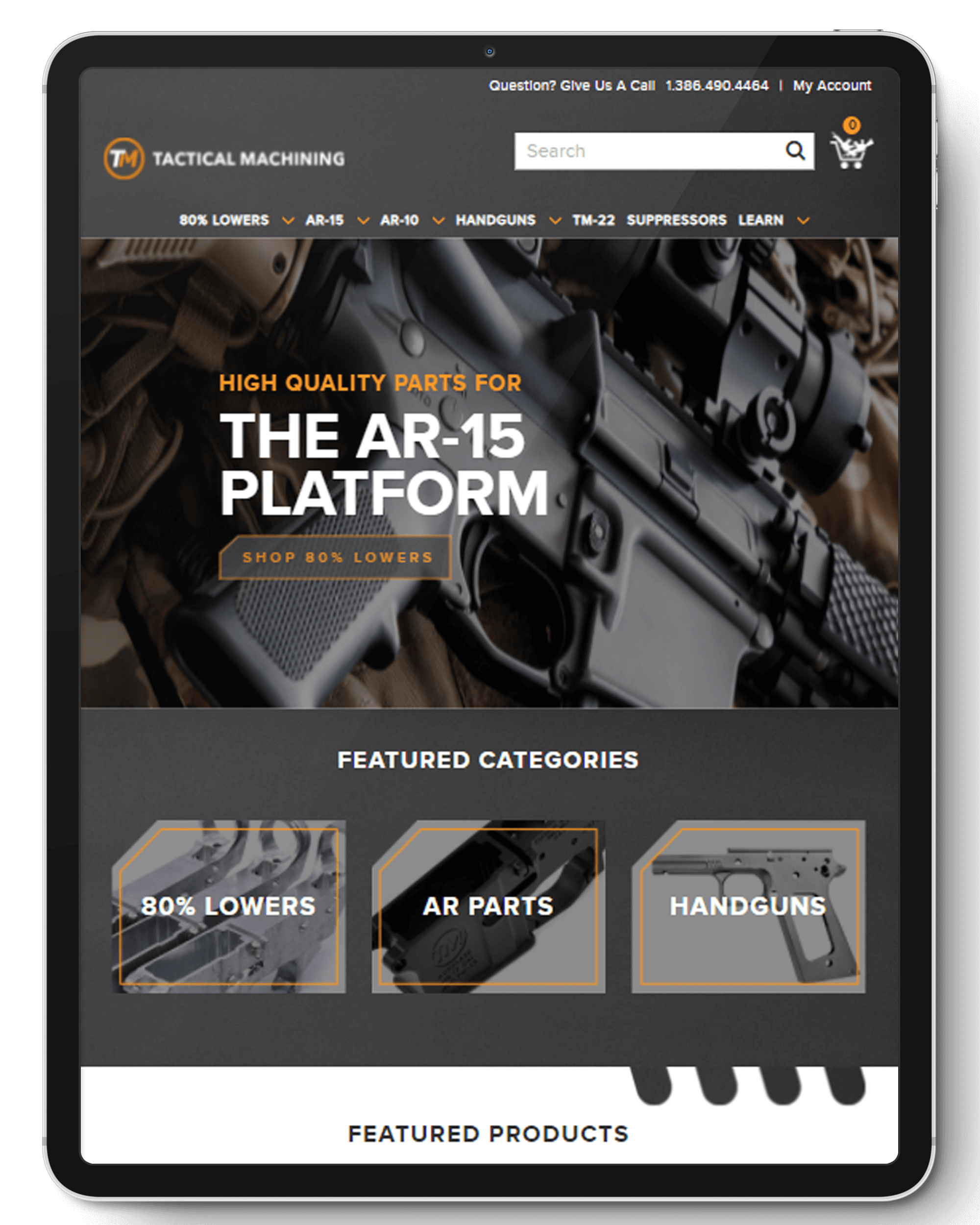 Start Your Project With Us
We'd love to hear from you