How Google's Hummingbird Updates Affect Your SEO Efforts?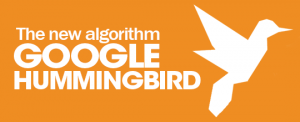 How Google's Hummingbird Updates Affect Your SEO Efforts?
The biggest update in its algorithms are seen as a "sprint to be won" for webmasters. The recent update of Google turned many heads as it has been the most influential update since 2001. "Hummingbird"- Google's latest algorithm update is said to have major impact on the SERPs.
Google claims "Hummingbird" to be the biggest algorithm update since 12 years. Algorithm- Yes the same terminology that determines the website rankings. So, will this sweet looking "big-buck" ruin all your past efforts? Do you need to change everything? What about the past efforts? Take it easy. You don't need to take much pain if you are already doing what you needed to do all these years. You don't even need to change your past SEO efforts if you have done them right!
If you have high-quality content (don't forget the charm of originality) nothing is changed for you. The high quality websites linking to your content will still rank you well. If things are brilliant, your website's ranking will improve, as it should have been after the Panda and Penguin updates. Nothing can beat quality and originality and they will be the veto-power against such algorithm updates.
According to Danny Sullivan's Hummingbird FAQ, SEO is not dead! Google claims that there is nothing different or new that webmasters need to worry about. The guidance is still the same- "have high quality original content". The past signals still remain important- Hummingbird will just process them in fresh and eventually better ways.
Things become easier if one can understand and interpret what Google is up-to. Google's goal is to make its search results precise; that is if someone creates a new search, Google intends to show that person what exactly the person needs. Searching Google for random subjects is a part of our life schedule, but the greatest drawback is faced when we see websites that aren't what we are looking for. The immediate thought triggering our minds is, "Why in the earth Google displayed such results when I typed those words?" Google sometimes point such irrelevant results for our searches. It is this part which Google needs to control to prevent its death.
Panda and other algorithm updates by Google have frustrated many people; and now, they will consider Hummingbird to be another baddie. But, this is all countless if quality has been your first priority during your past efforts. If you are best in your efforts, The Google's updates in algorithm are opportunities to stand-out as a stiff challenge to your competitors. Their spammed techniques might have got good rankings to them, but their days are over if you have been giving your efforts at maintaining the quality, originality and high-standards of your content. Google's recent changes will certainly help your content beat others. If you have been practising it right, you certainly don't need to change your SEO efforts.
Google's guidance to webmasters has always been the same- "High- quality content and originality". They have always encouraged unique and creative content to stop the mal-practices carried by webmasters. So, sticking to best quality- original content is the key to top every algorithm update and stand ahead of your competitors.
[go_portfolio id="flex3″ margin_bottom="50px"]