New Google quality update era, SEO is alive and well.
New Google "quality update" era,  SEO is alive and, well…

Google has rolled out many changes and updates in the past year. This article sums up their latest "quality update", how it could effect your site, and how you can avoid negative rankings.
In the new era, SEO is not dead.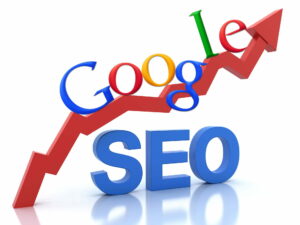 Its actually more important than ever. The only way search engine optimization (or what is also known as "SEO") will ever die, is if we no longer use Google or other search engines and some futuristic way to find what we need on the Internet is adopted. Seeing that in the near future seems highly unlikely, as I'm sure most would agree. Late last month, Google rolled out what's being called their "Quality Update". This has been confirmed to be a change in their "core ranking algorithm in terms of how it processes quality signals." The higher the quality of your site, according to Google's new update, the higher it will rank on the search engine results page. Your site may or may not have dropped in rank since the update. It has been stated that the algorithm with be updated and changing continuously ; a larger effort to improve Google's search results, and therefore, user experience. This means, it's ever more important to stay on top of your SEO game.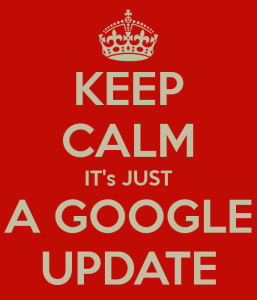 SEO can be frustrating, and you may have had the thought to ignore it completely. This would lower your rankings on Google, therefore potentially leading to negative effects on your business. Instead of forgetting SEO, use it as one of the tools in your digital marketing strategy. So, while SEO is still alive and breathing, you either play by the rules or end up with mediocre results or Google penalties for your site. The days of simply building links to a site and adding keywords to fulfill your SEO are over.
Here are a few key factors to make sure your site reaches maximum SEO:
Site speed
Clean code
Image/CSS/Scripts caching
File/Resource management
Content delivery from server
Hosting/Server configurations
Here are some variables that impact performance:
Length of URL
Video/Media Integration
Page loading times
Image optimization
Keywords in description
The above variables are some of many, which are key in meeting google's new SEO "quality update" standards. When google rolled out their "mobile-friendly" update in April, many business and site owners were forced to face the realization that in our digital age, we have fully blossomed into in an "on-the-go", Mobile era. Designed to give a boost to mobile-friendly pages in Google's mobile search results, sites which are not mobile-friendly will be penalized and face a drop in their SERP ranking. Updating your site to be mobile friendly or "responsive" as it is called, and making sure your SEO is up to par, will not only please Google, but optimize user experience. Taking the time, or money to have these changes implemented will in turn maximize foot traffic, ROI and overall business/site growth.
For more on Google updates, Check back in!